---

Secure Shopping

Black Friday Sales 2019
Black Friday is the perfect opportunity to do your shopping without stretching your budget. It started in the United States and, to this day its the single most important shopping day, Black Friday takes place on this day after Thanksgiving. You will find gift baskets for every special occasion including gorgeous bouquets and luxury hampers. You can even afford to spoil yourself a little when you find something that you've been searching for.
Black Friday Sales on Flowers and Gifts
Fresh flower bouquets and gift sets are available at the most affordable prices. You can take your pick from a number of impressive gifts for all occasions. If you are looking for an opulent flower display at the right price, all you need to do is take a look at our Black Friday sales. Our wine hampers include white wines, red wines, chocolates and so much more. No matter the preferences of the recipient, we have discounted gift hampers for everyone's tastes along with personalised gift message.
Since Black Friday is so close to the holidays, this is also the perfect opportunity to do some Christmas shopping. So, keep your friends and loved ones in mind while browsing our offers. You will love being able to pamper them while keeping costs low.
Flowers and Gifts for Every Occasion
Prestige Flowers offers something for everyone as well as something for every occasion. No matter the event, you can be sure that our gifts will make it that much more special. As previously mentioned, our beautiful bouquets and gift hampers make excellent gift boxes for Christmas. Of course, if you are planning ahead for somebody's birthday, your anniversary or you know of a baby on the way, you can always place your gift order in advance.
Ordering early means that you will be prepared for the occasion. It also means that you can make the most of the best savings out there. Why spend more than you have to on a gift when you can enjoy discounts just by shopping on Black Friday? So, whether you are looking for a wine gift, beer hamper, whisky crate, luxury blooms or any other fabulous gift, you can find it all right here.
Delivered to their door
Apart from offering deals that will help you save money while impressing the recipient, we also deliver. You can choose to have the gift delivered to your door or directly to the recipient if you prefer. Our next day gift hamper delivery Direct delivery makes our great deals even more worthwhile since you will not have to lift a finger!
Once you have selected all of the Friday deals you like, it's time to select the delivery date. We offer next day gift hamper delivery as well as other delivery options to suit your needs 7 days a week. If you are at all unsure, our helpful team is always happy to assist. All of our flowers delivered come with our freshness guarantee. If you are looking for something that will last longer than fresh flowers then our beautiful range of silk flowers are perfect.
Black Friday Flowers and Gifts FAQs
Selecting gifts on Black Friday will help you save money, time and relieve any stress that results from last minute shopping. While shopping online is convenient and easy, we understand that you might have some questions. Here are some of the most commonly asked question and answers.
Will Black Friday deals be available on Saturday?
If you are worried about missing out on Black Friday deals, it is best that you start shopping early. These sales will no longer be available on Saturday and you could easily miss out. The good news is that, if you do, you can still make the most of Cyber Monday. The deals might not be the same but there are still some excellent savings to enjoy.
When will Black Friday deals start?
The sale is for one day only, which means that it will start on Friday and last for the full 24 hours or as stocks last. Since stocks are limited, it's important that you get your order in sooner rather than later.
Can Black Friday sales get better?
The deals are planned and decided before the time and they also depend on availability. Once stocks run out, these deals will no longer be available. Cyber Monday is another great day for saving money on gifts but the deals could very easily be different from those on Black Friday. Simply put, these are two separate promotional days and you cannot expect the deals offered on these days to get any better. Black Friday is known for offering shoppers the best prices – hence the shopping frenzy.
When Black Friday 2019 will take place?
Every year Black Friday falls on a different day. This year, it will take place on 29 November.
Why Black Friday sales are the best?
The short answer to this question is the fact that Black Friday deals offer the greatest discounts. Prices are slashed to give shoppers the greatest savings and value for money. Making items that much more affordable and allowing everyone the opportunity to enjoy the things they've always wanted.
Are Black Friday sales worth it?
This is another common question that has some people shrugging their shoulders. Anyone who has done shopping on Black Friday will know just how worthwhile it is. The best part of all is that, at Prestige Flowers, you can do your Black Friday shopping online so you don't have to worry about dealing with crowded shops and crazy shoppers. That said, stocks are limited and, if you want to snag a particular deal, you need to get your order in right away! Black Friday sales offer the best savings of the year and this is the best opportunity for gift shopping and pampering yourself too.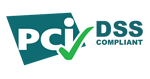 Cookies? We are not the cookie monster, we use cookies to allow us to provide the best experience to our customers, by browsing our site you are agreeing to accept these cookies.