---

Secure Shopping

About Prestige Flowers
We are an online flower delivery service based in the UK that pride ourselves on customer satisfaction. We are able to deliver flowers to every corner of the UK.
---
Why Choose Prestige Flowers
Simple, we understand that flowers are an emotional and personal gesture, therefore the importance that the recipient is delighted with their flower arrangement is imperative, and our number one priority. ...and did we mention all of our orders are backed by a 100% satisfaction guarantee?
---
Contact
If you would like to contact us please send your email to one of the following:
Customer Service: enquiries@prestigeflowers.co.uk
Technical Support: technical@prestigeflowers.co.uk
Sales: sales@prestigeflowers.co.uk
Business Relations: business@prestigeflowers.co.uk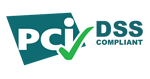 Cookies? We are not the cookie monster, we use cookies to allow us to provide the best experience to our customers, by browsing our site you are agreeing to accept these cookies.