---

Secure Shopping

Letterbox Flowers
Perhaps, you don't need to wait till it's a special occasion to show them how special they are to you. Whether it's a friend, colleague, neighbour, family, or your sweetheart, they deserve a special treat once in a while. Nothing shows your love for a special one as much as a gift given from the depth of your heart. What are you waiting for? Why not get a gift today for that friend or family member that has always been there for you. Remember that it's going to be worth the sacrifice. Oh, wait! You are confused about what to offer them? You don't have to be - not when there are tons of gift ideas that you could get for them. Remember that flowers speak every language. You could get them a few good flowers to show them exactly how you feel about them. Thankfully, there are different flowers for different purposes to buy for them, so whether you are showing your deep appreciation or just looking to express romantic love to the, you can be guaranteed to find a flower that works for that.
We understand that delivery can also be a big worry for you, especially when you would not be handing the flower over by yourself. We know the stress of thinking about whether the flowers and plants would be delivered in your best interest. This is why we have sweet up the letterbox flower delivery service to ensure that your flower bouquets get delivered with its freshness guarantee and in your best interest. Send flowers by post online and delight someone with a beautiful flower bouquet, posted through their letterbox.
At Haute Florists, we have a mission to bring back the joy and ease that you desire until the flower delivery process. We do this by first presenting you some of the best collection of flowers online, then help walk you through it the process of picking the best flowers gift. Of course, we do not just stop there. We go the extra mile to get your flowers delivered at the right time, in the right place and in your best interest.
Innovative Letterbox Packaging
All our letterbox Flowers are carefully hand-tied by our team of expert local florists, so you can trust that we have the best flower arrangements as far as our local delivery area is concerned. From our dozen red roses to our pink roses and every other flower in our collection, you can be guaranteed that it is all packaged for your best interest. If you see looking for something a little more traditional, then there's no need to worry. We have a good selection of beautiful hand-tied bouquets that are prearranged so that you will need to follow a couple of simple steps when they arrive.
Fresh Flowers
Most of our fresh letterbox flowers are sold in buds, guaranteeing that they last longer and fit perfectly through every letterbox.
By having your flowers delivered in a box, you are also setting them out so that you can enjoy watching them bloom.
Next-Day Flower Delivery
Our next-day flower delivery service also covers the delivery of our flowers in a letterbox. With the best florists in Leed on our team, you can be assured of getting quality for seven days a week. This package can be used to make your romantic day better or to make other special days even more special. We have a delivery team that specializes in ensuring top-notch delivery of your rose bouquets. Having been in this market for long, we now understand the intricacies of the market, and we are ready to incorporate the best-operating strategies to ensure quality delivery. We offer delivery options that are tailored to meet your everyday needs. We believe that delivery times can affect the quality of our delivery, and that is why we ensure to keep our status on this stead as the best. Please note, however, that you would need to complete your order before 10 PM to activate the next day delivery option. We partner with the best courier services to ensure that your international deliveries are also well taken care of.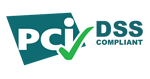 Cookies? We are not the cookie monster, we use cookies to allow us to provide the best experience to our customers, by browsing our site you are agreeing to accept these cookies.