---

Secure Shopping

Company Ethos
Our Promise to Planet Earth
Prestige Flowers is committed to protecting our planet. We are proud to be 98% sustainable and we are working on the rest!
Our Mission...
To protect and preserve our planet. Our charitable efforts exceed £250,000 and our commitment to ensure that our farming communities are provided with above-average wages, health care, housing, and education. Our efforts support integral infrastructures, whilst bringing the most beautiful product to our customers.
ďWe source the most beautiful flowers from all corners of the globe. We have developed an efficient journey so that they arrive the very next day, at their freshest, which allows the recipient to enjoy the flowers for longer.Ē
Our Flower Journey
The traditional flower journey would be farm to auction, auction to wholesaler, wholesaler to the transport company, transport to market, market to the florist, florist to the consumer. Our simplified journey means the flowers go from the farm, straight to the consumer.
Our flowers are grown under the sun, which means we donít use commercial heating and any chemical pesticides.
Our farms are regulated, ensuring fair wages, health care, education, and housing. Itís our priority to ensure we protect the ecosystems and natural habitats where our farms sit.
Did you know?
The energy we use to transport our flowers to the UK by aircraft emission is cancelled out with the oxygen provided by the flowers themselves whilst on board the plane?
What we do...
Each year we recycle 104 tonnes of green waste into compost, which is equivalent to eight double-decker buses!
Each year, we recycle all of our cardboard (60 tonnes), equivalent to six Blue Whales!
All of our staff are committed to protecting the environment. They use recyclable/reusable bottles.
We are virtually zero-landfill, and we are working on the rest.
We have replaced most plastic packaging e.g bubble wrap with sustainable paper alternatives.
We have replaced ribbons with raffia, which is a recyclable form of hay.
We donít use ribbon ties - we use sustainable wooden holders instead.
Our individual flower food packaging is fully compostable and the ink printed on it is dissolvable to ensure that it degrades.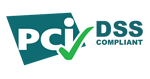 Cookies? We are not the cookie monster, we use cookies to allow us to provide the best experience to our customers, by browsing our site you are agreeing to accept these cookies.