---

Secure Shopping

FLOWERS WITH CARD DELIVERY
What could be sweeter than the gift of beautiful fresh flowers? How about flowers with a personal message!
Whatever the special occasion Prestige flowers has one of the largest online collections of flowers, cards and gifts, to choose from.
This includes their newly launched fresh flowers with card delivery service making it easier than ever to do all your gift shopping in one place.
From birthday celebrations, to get well soon messages, there's nothing like a surprise flower delivery to make someone's day.
Looking for inspiration? Look no further, we've got it covered.
Why choose fresh flowers?
Fresh flowers are a universal gift that you can never go wrong with. The classic present to give someone special, flower delivery is a thoughtful way to spread some cheer.
And now, while it's hard to meet with others, there's never been a better time to reach out and brighten someone's day with a flower bouquet. Our online website makes it super easy to send flowers.
Simply go online, place your order and decide whether you would like to add a message. Then you choose a day and our free delivery service will ensure they arrive on time, every time.
Flowers with card delivery for birthdays
So, it's someone special's birthday in your life. There are some great online offers that ensure both your flower and card are delivered on time. Even if you're in a last-minute panic, you can rest assured that as long as you order by 3pm the day before, your flower bouquet and card will arrive the next day.
Bang on-trend, our July Birthday Bundle is one of our top-sellers at the moment. For just £25.99, the delivery includes a stunning set or birthday flowers, hand-picked and arranged by our expert florists. These have been specially chosen to represent the colour and qualities of the July birthstone month. Expect bright yellow Calla Lillies, the sweet scent of Orange Carthamums and the uplifting beauty of Pon Pon Germinis. That's not all, to super-size your gift, this also comes with a box of luxurious chocolate truffles and a card that can be personalised.
There's eight different categories of cards you can choose from. This includes birthdays, get well soon and wedding celebrations amongst some of the most popular. Just include your message, and we'll take care of getting the flowers, chocolate and card delivered.
Get Well Flowers with card delivery
Bring some cheer to someone who is feeling under the weather, with our flowers with card delivery bundle. We'll ensure they receive a luxurious bundle of fresh flowers in soft hues of cream and pink, along with some luxury chocolates and a card.
It's the perfect way to lift spirits and show someone you care, even when you can't physically be with them.
With next day delivery, you can make sure you're thoughtful gesture perks them up. Our pink blossom package is a popular choice at just £26.99, which includes a box of delicious chocolates, and a card which can be personalised with the message of your choice.
Say it with Flowers with card delivery
Whether it is your wedding anniversary, a groveling apology, or a loving gesture to your other half, there's nothing like a fresh flower bouquet to bring a smile to someone's face.
Upgrade your flower delivery with our card and chocolate bundle. This includes our rose and lily flower bouquet, one of our bestsellers. At just £23.99 it's one of our most popular cheap flower deliveries that doesn't compromise on style.
How long do fresh flowers last?
As one of the leading online florists, you can rest assured that we deliver flowers that are freshly sourced. Our team of expert florists will lovingly assemble your flower bouquet, to ensure it's striking and beautifully prepared for delivery. This means that the lucky recipient can enjoy them for as long as possible, usually from 7 to 14 days, using the care instructions provided.
We include a care guide and flower food in all our flower bouquets. This ensures your beautiful flowers will last for as long as possible. It's part of our quality and freshness guarantee.
Delivery options for your flower and card delivery
We operate a courier service seven-days a week. This means that even if you order your flowers the day before, as long as it's before 3pm, your fresh flowers will arrive the next day. Rather handy for last-minute panics and gift-giving!
Since we deliver throughout the UK, you can take comfort knowing that your flower and card delivery will be with the recipient without delay. When it comes to peace of mind there's nothing better than knowing your fresh flowers have arrived on time.
Sometimes adding a personalised card makes their gift even more special, for any occasion, take a look at our gorgeous range of flowers with FREE cards. Order by 12:45pm for next day delivery.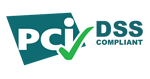 Cookies? We are not the cookie monster, we use cookies to allow us to provide the best experience to our customers, by browsing our site you are agreeing to accept these cookies.