---

Secure Shopping

Prestige Flowers - Artificial Plants
When you are looking for the perfect gift for somebody or even something to decorate your own home, artificial plants could be just what you need. These plants offer a number of benefits and, provided you choose quality plants, they will look just like the real thing.
Advantages of artificial plants
When choosing to have artificial plants delivered, you will be happy to learn about the many benefits these products offer. Firstly, artificial plants look amazing for years. You don't have to worry about taking special care of them or ensuring that they get the right amount and type of sunlight. These plants don't need to be watered and you don't have to concern yourself with pests or disease either.
If you have pets or young children, it's important to note that there are a number of plants that are toxic. Sometimes it's the leaves, sometimes the flowers and even the roots can be dangerous to young children and your furry friends.
Many homes have shady areas and corners that are difficult to decorate with fresh plants. Artificial varieties are excellent for these spots because they don't need light to survive. If you work a lot or if you want plants that will not perish while you're away on holiday, artificial plants are perfect for you.
Artificial plants for all occasions
If you want to send artificial plant gifts, you will be happy to know that our plants are made from the very best quality materials. This ensures that they look just like the real thing and nobody will know that you are displaying artificial plants in your home or office.
These plants make excellent gifts for all occasions including birthdays, anniversaries and even as house warming gifts. When somebody you care about moves into a new home, they might not have the time to take care of a plant which is why artificial varieties make the perfect gift.
Just like our other floral and plant gifts, you can add one or more additional gifts to your order. Popular options include luxury chocolates, wine, balloons and cuddly teddy bears. Consider the occasion as well as the preferences of the recipient when selecting that little something extra.
Perfect for all recipients
With the benefits of artificial plants in mind, it makes sense that they make excellent gifts for all recipients. For those with children, pets or allergies, you can send artificial plants without worrying about safety or allergies.
Plants are great for homes and office settings alike. So, if you want to spoil a friend, co-worker or loved one, you can be sure that they will always have a place to enjoy their plant gift. No matter their preferences, a gorgeous high-quality artificial plant that looks like the real thing always impresses the lucky recipient.
You can even treat yourself to an artificial plant. You can place the plant in any room in your home. Some of the top choices include living rooms, kitchens, bathrooms and bedrooms. If you have a large enough entrance hall, this space could always use some colour. As for your office, you must have at least one corner that could use a bit of sprucing up. Unlike real plants, you will not need to worry about watering your artificial plant when you take time off work or over weekends.
Speedy plant delivery
We understand that there are many occasions that call for a fast gift delivery. Our artificial plant delivery service is available 7 days a week for your convenience. In order to qualify for same day UK delivery, orders must be placed before 3pm. Orders placed before 10pm from Monday to Friday, before 5pm on Saturdays and before 2pm on Sundays are eligible for next day delivery.
Fast delivery means that you can send a plant gift in a hurry if you have slipped up and forgotten somebody's birthday, avoid disappointing your spouse on your anniversary, or even celebrate an unexpected occasion like a loved one's promotion. No matter why you need a speedy delivery, you can always rely on us.
It's also worth noting that our fast service does not mean that we compromise quality. You can always depend on us to provide you with the finest quality artificial plants. Just like all of our fresh arrangements, these plants are also held to the same quality standards. Only the best will do for our customers and our goal is to make sure that you enjoy beauty, quality and value for money with every order.
All of our artificial plants UK come with a message card. If you want to send the plant directly to the recipient, this card is perfect for you to let the recipient know who the gift is from. Your message is the perfect personal touch so don't forget to take some time to compose something meaningful and memorable.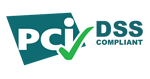 Cookies? We are not the cookie monster, we use cookies to allow us to provide the best experience to our customers, by browsing our site you are agreeing to accept these cookies.