---

Secure Shopping

Cheap Next Day Flower Delivery Service
Who said sending flowers had to be expensive? Send beautiful flowers that won't break the bank - they're bound to make someone smile! We offer cheap next day flower delivery service across the UK via our network of UK couriers. We have a wide variety of discounted flower arrangements which feature beautiful blooms such as gerberas, lilies, roses, agapanthus, germini, orchids, kermits and many many more.
Cheap Flowers Online
Shopping for cheap flowers does not mean that you have to settle for anything less than the best. At Prestige Flowers, we offer a wide selection of cheap blooms and flower deals that make sending beautiful flowers affordable. Thanks to our fantastic flower deals and offers, you never need to spend too much on flowers ever again!
"I bought some cheap online flowers the other day off the Prestige Flowers website and they were such good value for money as the bouquet was arranged by a florist and delivered the next day. They had such a good selection of reduced flowers which make ideal presents for special occasions. The bouquet came with free luxury chocolates and you get the option of upgrading to a bigger bunch for a small amount of money. I was so surprised at how cheap the flowers were definitely money well spent."
Flowers on a Budget
When you are on a tight budget and you need an affordable flower delivery that will impress the lucky recipient, look no further! We have great deals for all the special occasions, whether you want happy birthday flowers delivered, anniversary flowers or any other special day we have something for you. Our beautiful flower bouquets make for the perfect birthday gift and our cheap flower delivery ensures the gift doesn't leave a hole in your pocket.
Shopping for flowers online means that you will always save time and our flower deals help you save money too. Look out for promotions like free delivery, free chocolates and other deals to make your flower order that much more affordable. Each of our flower arrangements is clearly priced and you also have the option of three different sizes. Feel free to choose the size bouquet that best suits your needs and budget.
Cheap Flowers for All Occasions
Our cheap flowers are suited for every special occasion. So, if you are looking for cheap birthday flowers, cheap anniversary flowers, cheap congratulations flowers or cheap flower arrangements for any other occasion, we've got what you need! The best part of all is that the recipient will never know that you shopped in our cheap flowers section! All of our cheap bouquets look amazing and will put a smile on anyone's face the moment they arrive. We have bouquets in various colours which means that you can shop according to the preferences of the recipient. Remember, we also include a message card with every bouquet. This is your opportunity to let the recipient know that your floral gift really is from the heart! The flowers will eventually perish but you can be sure that your words will last.
Cheap Flower Delivery
We are proud to have delivered flowers and brought joy to recipients around the world. Once you have taken a look through our cheap flowers selection, simply choose the flowers you love the most and select the day delivery is to take place. Our online calendar makes it easy to select a delivery date and you can even plan ahead of time if you are concerned about missing out on an offer or forgetting that special birthday or anniversary.
Cheap Flowers for Everyone
Some might think of fresh flowers as a gift for women. At Prestige Flowers, we have something for everyone. From bight and pastel blooms to potted plants and terrariums. Plant gifts make excellent office and house warming gifts. We have selected the finest quality plants and planters to ensure that they look their best from the moment they arrive.
Cheap Next Day Flowers
Our beautiful flower arrangements are available for delivery 7 days a week. If you need flower bouquets delivered in a hurry, we offer next day flowers. Our next day and same day flower deliveries are perfect if you have slipped up and forgotten somebody's special day. They are also lifesavers for unexpected occasions like when a new baby decides to make an early arrival. Simply place your flower order online and let our expert team of florists take care of the rest! All our flowers delivered are packaged well to protect the flowers. We work closely with our partner courier service to make sure you have next day delivery option for all orders made before 10pm. Please note we operate 9am-5pm on Monday to Friday bank holidays may delay our flower delivery service. We always ensure we to get all our orders fulfilled the same working day..
Quality Cheap Flowers
We take great pride in providing our clients with quality flowers and plants. Our freshness guarantee ensures that your flower order will arrive looking its very best. When ordering flowers from us, we recommend that you take a look at our flower care advice. Here you will find all the information you need to keep your blooms beautiful for longer. Just because you enjoyed some great savings on your flower order does not mean that they are in any way inferior. Our cheap flowers are just as carefully selected and arranged. Some of our flowers may arrive in bud, that's to preserve the freshness of the flower bouquet. Simply choosing flowers for next day delivery is easy to do now when ordering flowers with us. We can deliver flowers 7 days a week. If you sign up to our newsletter you can benefit from an extra 10% off discount code.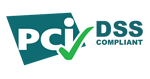 Cookies? We are not the cookie monster, we use cookies to allow us to provide the best experience to our customers, by browsing our site you are agreeing to accept these cookies.
Cheap Flowers
▼
Flower offers that come with a free box of chocolates. What more could you want?...
---
---