---

Secure Shopping

Cheap Xmas Flower delivery
Fresh flower arrangements are one of the most popular choices in festive gifts. While beautiful bouquets are suitable for all special occasions, those with a holiday theme make excellent gifts over the festive season. We are proud to offer a wide selection of flower bouquets designed by expert florists just for you. These hand tied bouquets will certainly spread that Christmas cheer without breaking the bank.
Cheap Christmas flowers
When you send beautiful flowers as a Christmas gift, you can be sure that the lucky recipient will feel pampered. Sending flowers for the holidays is perfect for loved ones who live nearby or far away. You can even send a festive flower arrangement to a loved one abroad. After placing your order, you need not lift a finger. Our team takes care of everything from creating the perfect floral gift to making sure that it is delivered as per the details provided. We keep online flower shopping simple and affordable thanks to our cheap Xmas flowers!
Affordable Xmas
flowers for everyone When the holidays approach, money tends to get a bit tight for everyone. There are so many items on our list of things to do and so many things to buy. It's not only a matter of gifts, but decorations and food too. Which is why so many people are looking for ways to save money on festive gifts. Our cheap bouquets for Christmas are the answer. Thanks to our professional florists and delivery team, you too can enjoy the convenience of having flowers delivered directly to your friends and loved ones while saving time and money all at the same time!
Quality flowers for less
When shopping for flowers online, quality is always a hot topic. You see photos of the most beautiful bouquets all described in the most elegant ways. However, how do you know that by ordering online you are not going to compromise on quality? Well, when you shop with us, you can rest assured that your satisfaction is our top priority. We back all of our fresh flower arrangements with our freshness guarantee to set your mind at ease. Every flower and stem of foliage is carefully inspected before it is added to the bouquet. If, for whatever reason, you are not satisfied with your bouquet, we encourage you to get in touch with our friendly customer service team.
Convenient Xmas flower delivery
The best part about ordering fresh flowers online is the convenience of our next day flower delivery service. We offer cheap Xmas flower delivery 7 days a week and we also offer a next day delivery if you need to place your order at the last minute. Since Christmas is a very busy time of year, we encourage our customers to place their orders early in order to avoid disappointment. To save even more on your festive flower gift, be sure to look out for our great special offers like free chocolates, discounts and free delivery.
Cheap Xmas flowers FAQs
We understand that ordering Christmas flowers online might be a new experience for many people out there. This is why we have compiled this list of frequently asked questions and answers. If you still have questions regarding our products or delivery service, feel free to contact our customer service team.
What are the best cheap Christmas flowers to send?
When shopping for Christmas flowers on a budget, you will need to have a price in mind, to begin with. There are no hard and fast rules when it comes to sending festive bouquets. That said, to make your shopping experience easier, we have a special category for festive arrangements. Simply check out these bouquets and choose according to your preferences. Bouquets with a red, white and green theme are the most popular.
Can I have cheap Christmas flowers and plants delivered?
Absolutely! Our flower delivery service means that you can have the bouquet delivered directly to the recipient or to your address if you prefer. Simply provide us with all the necessary delivery details as well as the details of the recipient.
Does anyone deliver flowers on Christmas Day?
Christmas flower deliveries are not usually made on Christmas Day unless specified by the florist or courier service. Flower deliveries are either scheduled before or after Christmas. If you want to make sure that your bouquet arrives on time, make sure that you schedule the delivery for a day or two before Christmas.
How much does sending flowers cost?
Delivery costs may vary depending on the type of delivery and the destination. In some cases, you may benefit from a free flower delivery. At the end of the day, the delivery fee for flower deliveries is usually cheaper than driving to collect the bouquet yourself or paying a courier separately. It is also far more convenient. Before completing your order, you will see an amount listed for shipping/transport.
When should you send Christmas flowers?
Christmas flowers can be sent before or even a few days after Christmas. When sending flowers before Christmas, remember that you can start sending gifts from early December. Of course, if you don't want the recipient to feel obligated to send you a gift, then make sure that you schedule the delivery for a day or two before Christmas. Placing your order early is essential if you want to avoid missing out on the best blooms and savings.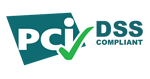 Cookies? We are not the cookie monster, we use cookies to allow us to provide the best experience to our customers, by browsing our site you are agreeing to accept these cookies.