---

Secure Shopping

Christmas Hampers From Prestige Flowers
Christmas is a busy time for everyone and finding the perfect gift hamper for everyone on your list is always important. From mince pies to Christmas pudding and all the most delicious seasonal treats, we have something for everyone. Prestige Flowers offers the finest quality Christmas hampers and the convenience of a hamper delivery directly to the recipient.
Christmas hampers for family
Our luxury hampers are perfect for a special occasion like Christmas. Our festive gifts baskets are available in all shapes and sizes with a wide variety of delicious goodies for the recipient to enjoy. From chocolate hampers to smoked salmon, we cater to the sweet tooth as well as those with a taste for more savoury flavours or even wine hampers for the wine connoisseur. If you are shopping for a single person, couple or a whole family, you will find the perfect gift for everyone here.
Christmas hampers for friends
You most likely have a number of close friends on your Christmas gift shopping list too. Like your family, your friends also deserve thoughtful gifts that will fill their hearts with joy these holidays. Apart from our wide selection of gift hampers for Christmas, we also offer convenient UK delivery. So, no matter where you are, you can always send a luxurious and beautiful gift to a loved one anywhere in the UK. After selecting the gift and placing your order, you can rely on us to take care of the rest.
Corporate Christmas hampers
If you own or run a business, the festive season is a busy time of year for everyone. It is also a great opportunity to let your clients know that you appreciate them by sending a Christmas hampers gift. Some of the most popular corporate gifts include those that include red or white wine, whisky, food hampers and chocolate baskets. If you need the gift to be delivered urgently, for whatever reason, you can always ask our team about next day delivery.
Christmas hamper delivery
As the festive season approaches, more and more people begin shopping for the holidays. With hampers delivering joy to recipients all around the UK, that holiday cheer is certainly in the air. To make your shopping experience that much easier and more convenient, we offer hamper delivery 7 days a week. We are happy to deliver directly to the recipient or your address if you prefer.
All of our gifts are designed and created by our expert team. Only the finest products are used in our luxurious gifts. When you send a hamper from Prestige, you can always be sure that the recipient will feel loved and pampered.
Christmas Flowers Delivery
Christmas Hampers FAQs
Shopping online for Christmas hampers is easy thanks to our website. You will find what you need in just a few clicks. That said, some shoppers may have some questions before or even during the shopping process. Here are some of the most commonly asked questions and their answers.
What are the best Christmas hampers to send?
The Christmas hampers you choose will depend on the recipients. So, if the recipient enjoys wine, then a wine hamper would make an excellent gift. We have a range of alcohol hampers for the recipients to enjoy ranging from prosecco gift hampers to craft beer hampers.If you are sending a gift to a single person, it can be as small or large as you can afford. If you are sending a Christmas hamper to families, you will want to make sure that it includes something for everyone. The easiest way of finding the best gift is to take a look at our selection of Christmas hampers. Here you will find a wide variety of sizes to suit all recipients.
Can I buy Christmas hampers for vegetarians?
Absolutely! There are plenty of hampers suitable for vegetarians including those that include nothing but vegetarian products. Another great option is to opt for a fruit basket or even a pamper hamper.
Are Christmas hampers for employees appropriate?
Your employees work hard each year to keep your business running smoothly. The festive season is the perfect opportunity to show them some appreciation and reward for their efforts. So, in short, you can certainly treat your staff to a Christmas gift each year since this will help them feel even more valued and it will help increase productivity.
Do Christmas hampers for dogs exist?
For pet owners, their dogs and cats are more like family than animals. This is why so many people include them in their festive celebrations. We have fantastic dog hampers and cat hampers so that your furry family members can enjoy Christmas just as much as you.
Where can I find Christmas hampers for diabetics?
At Prestige, we cater to all needs. This includes those with diabetes. Take a look around for our diabetic-friendly hampers as well as pamper hampers which are all perfect for this joyful time of year.
Is it a good idea to order Christmas hampers for delivery?
Having Christmas hampers delivered is great for saving time and money. You can do all of your shopping from the comfort of your home and you can even send a gift to somebody in the UK if you are out of the country. All of our gift hampers delivery UK service runs 7 days a week excluding bank holidays. You can get next day hampers if you place your order before 10 pm. Our Xmas hamper delivery will be on 24th of December, so make sure you get your Christmas hampers by post orde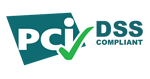 Cookies? We are not the cookie monster, we use cookies to allow us to provide the best experience to our customers, by browsing our site you are agreeing to accept these cookies.
Christmas Hampers
▼
Our Christmas hampers and gifts are available for delivery this festive period across the UK.
---
---