---

Secure Shopping

Christmas Bouquets
When it comes to festive season flowers, you will find plenty of amazing designs right here! Fresh flowers make excellent Christmas gifts because they are always well-received. Our beautiful Christmas flowers and plants are carefully selected, arranged and packaged before they are shipped directly to your door. Within our collection of Christmas flowers and gifts, you will find other amazing gifts and optional extras too.
Christmas bouquets for family
Floral gifts for the festive season make an amazing gift for family members. Especially if you know that they already have everything that they could possibly want or need. When creating these beautiful bouquets, we selected festive flowers in festive colours just for you. You may even notice a common colour theme of red, green, white and gold. This is because they are colours that are clearly associated with this joyful time of year. Let your family know that you are thinking of them these holidays and send fresh flowers for Christmas!
Christmas bouquets for friends
All too often, our friends are more like family. We rely on them for so much and the holiday season is when we can express our love and appreciation. Christmas flowers and Christmas plants will certainly let your friends know how much you care. The right Christmas bouquet can really brighten their home and our hand tied festive flower arrangements are all made with love and care to ensure that they look their absolute best. Once you have chosen the perfect beautiful bouquet, you can complete your order and we will take care of everything else for you!
Corporate Christmas bouquets
Flower arrangements are not only for friends and family. You can send flowers and plants to your clients, employees and other corporate connections over the festive season. When you send beautiful Christmas bouquets to your employees, you are letting them know how important they are to you. When you send a bouquet to a client or business partner, you are thanking them for their support and loyalty while doing a little bit of advertising all at the same time. No matter your preferences or budget, our collection of Christmas bouquets has something for everyone!
Quality bouquets for Christmas
One of the main concerns when it comes to Christmas flowers and any Christmas gift for that matter, is quality. When ordering something like a Christmas plant online, how can you be sure that it will be as beautiful and fresh as it looks in the picture? At Prestige, we take quality and customer satisfaction seriously. This is why, when you send flowers by Prestige, you can rest assured that your floral gift is backed by our freshness guarantee.
Christmas bouquet delivery
The best part about sending flowers online is the fact that we take care of the delivery on your behalf! This is particularly handy if the recipient lives in another town, city or even another country. As soon as we receive your Christmas flower delivery order, it will be processed and we will ensure that your flower gift reaches the recipient as specified. Our delivery services are available 7 days a week and, if you are looking to save even more, look for free UK delivery offers.
Christmas Bouquets FAQs
Ordering the perfect Christmas gift is so important. This is why it's not uncommon to have questions regarding your order, our gifts and even the ordering process. Here are some of the most frequently asked questions and answers. If you still have any questions, our customer service team is always happy to help.
Does anyone deliver flowers on Christmas Day?
Christmas flower deliveries are not made on Christmas Day, The last date for next day flower delivery orders are Monday the 23rd December 2019. That said, traffic and the weather can also play a part which is why it is better to request delivery a day or two earlier. The flowers will still be fresh over Christmas which means that it will brighten the recipient's home for the duration of the holidays.
What are Xmas Flowers?
In most cases, poinsettias are the most popular plant associated with the festive season. That said, Christmas bouquets can consist of just about any bloom as long as the colour scheme is right. Roses and lilies are also top choices and the colours to look for include red, white, green and gold.
What are the red Christmas flowers called?
Poinsettias are well-known for their red 'flowers' which are, in fact, red leaves. Apart from these plants, the most popular festive flower is the red rose. Usually associated with romance, red roses take on a new meaning over the holidays. Especially when they are accompanied by white or gold accents.
Why have Christmas bouquets delivered?
When you are extremely busy or you live far from the recipient, a flower delivery by a professional florist is an excellent way of letting your loved ones know that you are thinking of them. If you have several gifts to send out, you might not have the time to get to each person yourself. Which is where our handy flower delivery service will come to your rescue.
What are the best Christmas arrangements for table displays?
If you are planning on hosting a Christmas dinner or lunch and you want to decorate your table, you need the perfect centrepiece. Such displays need to be smaller in terms of height but they can extend along the table. Another option is to purchase several small bouquets and display them along the table with candles or other festive items in between. If the table is round or oval in shape, then a round bouquet is best. Wreaths are also great and you can display a candle or another festive ornament in the middle.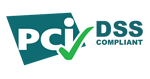 Cookies? We are not the cookie monster, we use cookies to allow us to provide the best experience to our customers, by browsing our site you are agreeing to accept these cookies.