---

Secure Shopping

Christmas Flower Delivery
Christmas is all about letting your friends, family and loved ones know that you care and you are thinking of them. Even if you don't see them much or have not seen one another in years, sending a Christmas gift each year is the perfect way of keeping your relationships strong. Prestige Flowers offers the very best flower arrangements for all occasions, including Christmas. Our fresh flowers are arranged by passionate professionals who only use the very best quality blooms.
Christmas bouquets for your family
Your family members are usually at the top of your Christmas gift shopping list. This does not, however, make it easy to find the perfect gift. The good news is that we have a wide variety of Christmas bouquets that will make excellent gifts for your family. Simply take a look through our wide selection of festive flowers and choose the bouquet that you love the most. Once you find the perfect Christmas flower gift and you place your order, you can depend on us to take care of the rest.
Christmas flowers for your friends
Your closest friends are also usually on your Christmas gift list each year. Some of your friends may live nearby, some might be far away. Either way, you can be sure that sending flowers for Christmas will brighten their day and bring Christmas cheer into their home. At Prestige, we have a floral bouquet for everyone. No matter their personal preferences, our Christmas arrangements will make holiday shopping quicker and easier than ever before.
Christmas bouquets for clients
If you run or own a business, the festive season is a very important time of year. It is this time of year when you need to make the right impression and show your clients some appreciation for their business. By sending Christmas flowers and gifts to your clients at this time of year, you help reinforce your professional relationship and encourage loyalty. Make sure that you include a card when sending corporate flowers and gifts. Include your company name so that the recipient knows who the gift is from.
Christmas blooms on a budget
Your Christmas shopping list often grows with each day. As it does, you could very easily find that your budget becomes a bit more limited. This is why you need affordable gifts. Our Christmas flowers are designed to suit all budgets. We have several cheaper bouquets as well as luxurious arrangements. Our flower gifts are available in various sizes which also makes it easier to shop on a budget. Every lucky recipient on your list will enjoy the most beautiful bouquet when you place your orders with us.
Spoil yourself this Christmas
Your friends and family are not the only ones who can enjoy flowers as a Christmas gift. You can treat yourself to a next day delivery if you would like to give your home a beautifully festive look. If you have the arrangement delivered a day or two before Christmas, you can be sure that it will look lovely well into the new year. Alternatively, you could order silk flowers if you want a display that will last even longer and can be enjoyed year after year. Our silk arrangements and plants are made according to the highest standards to ensure that they look just like the real thing and they last that much longer.
Festive Flower Delivery
When you order online, you can choose to have the flowers delivered to your address or directly to the recipient. This special occasion brings a number of amazing flower offers. Our delivery services are available 7 days a week which makes it even more convenient to buy Christmas flowers online. If you need next day flowers please ensure you order flowers by 10pm on 23rd December 10pm for delivery on 24th December Christmas eve. All of our Xmas flower deliveries will be delivered on Christmas Eve as all courier services are closed on Christmas.
Quality and freshness
We all want our loved ones to be impressed by our Christmas gifts. At Prestige, all of our beautiful flowers are backed by our freshness guarantee. Each flower in every arrangement is inspected with care before it is added to the arrangement. Customer satisfaction is our top priority and you may notice that many of our flowers arrive in bud form. This is done in order to extend the life of the bouquet and ensure greater value for money.
Christmas Flower Delivery FAQs
Shopping for festive flowers online is convenient and great for saving money. As easy as our website is to use, we realise that our shoppers may have questions. We have compiled this list of frequently asked questions and answers.
What are the best Christmas flowers to send?
When ordering Christmas flowers, it's a good idea to keep certain colours in mind. Red roses, white and green bouquets are particularly popular. Red, gold and green are a great hit too. If you are thinking of sending a potted plant, you can always consider something like the festive poinsettia. Take a look at our Christmas flowers section for the best in Christmas blooms.
Can I order Christmas flowers for delivery?
Yes, we are proud to offer speedy and reliable Christmas flower delivery services 7 days a week. We also have a great range of Christmas plants for all the gardening enthusiasts. Simply place your order, schedule the delivery and our team will take care of the rest. All of our Christmas flowers by post are backed by freshness guarantee.
Should I send Christmas flowers for gifts?
Christmas flowers make excellent gifts for friends, family and all other recipients. They are especially lovely when the recipient already seems to have everything that they could want or need. A fresh bouquet, potted plant or silk display will always be very much appreciated.
Can I have Christmas flowers and plants delivered to the recipient?
Absolutely! All you need to do is provide us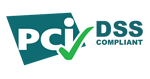 Cookies? We are not the cookie monster, we use cookies to allow us to provide the best experience to our customers, by browsing our site you are agreeing to accept these cookies.
Christmas Flower Delivery
▼
---
---