---

Secure Shopping

Christmas Flowers by Post
The festive season is a busy time for everyone and, let's face it, shopping is not always a pleasure. The good news is that you don't have to deal with busy shops and frustrated shoppers. You can have flowers delivered by post to your friends, family and even your own home. Our fabulous range of hand tied festive flowers and plants make excellent floral gifts and they are perfect for sprucing up your home over the holidays. While flower bouquets containing red roses are usually associated with romance, this time of year they are definitely a symbol of Christmas.
Send Christmas flowers to loved ones
Christmas is the one special occasion that can send anyone into a bit of a panic. With so many people to shop for, finding the perfect Christmas gift can become a stressful affair. It's even trickier when shopping for friends and family who already have just about everything they could possibly need or want. This is what makes our festive flowers the ideal gift. Shopping online for a gorgeous Christmas bouquet is also so much easier and convenient than dealing with those long queues. Simply check out our beautiful bouquets and Christmas plants before selecting the ideal gift for each recipient. Once you have placed your order, we will take care of everything else.
Corporate Christmas flower deliveries
Christmas flowers online are not only perfect for those closest to you, but also your employees, business partners and valued clients. This is the time of year when we really need to let everyone know how much we appreciate them. Quality floral gifts send the perfect festive message and they will also help you maintain or even boost your corporate image. By sending Christmas flowers or Christmas plants, you are showing your clients, employees and associates that they are important and you are also helping to build a stronger relationship going into the new year.
Online Christmas shopping convenience
Our elegant collection of Christmas flowers and plants include a variety of roses, lilies and the most opulent blooms for this time of year. When sending flowers to a loved one or even ordering a bouquet for yourself, we recommend that you arrange for delivery before Christmas Eve in order to avoid possible disappointment. Traffic, weather and other unforeseen circumstances can result in unavoidable and unfortunate delays which is why an earlier delivery is the safest bet. Our online flower shop is always open which means that you can shop whenever it is most convenient for you.
Our freshness guarantee
Our florists in Leeds and our worldwide florist team is passionate about beauty and quality. When you send flowers for Christmas, you can always depend on our freshness guarantee. Our Christmas flowers are all carefully selected and lovingly arranged to great true floral works of art. We only use the best blooms from the best growers and our florists take the time to inspect each flower to ensure that they are perfect before we include them in the arrangement.
Let us take care of the delivery
When you want to send festive seasonal flowers, a professional flower delivery service is what you need. We deliver 7 days a week and, if you need flowers in a hurry, we offer next-day flower delivery too. If you want to send a beautiful flower bouquet for Christmas and save money while you're at it, you can benefit from free UK delivery. Our free delivery will make our festive bouquets even more affordable.
Christmas Flowers by Post FAQs
If you are about to place your very first order for Christmas flowers by post, you may have some questions. Here are a few commonly asked questions and answers. If you still have questions, our team is always happy to assist.
Is it easy to send Christmas flowers and plants by post?
Placing your order is as easy as a few clicks. All you need to do is browse for the gift that you fancy and place your order. Our team will take care of the rest.
Is it safe to send Christmas flowers and gifts by post?
If you are concerned about your gift getting lost or arriving late, there really is no need. When you place your order, you will be able to schedule the delivery date and you are welcome to check up with us if need be. We are dedicated to providing a professional and reliable flower and gift delivery service.
How to choose which Christmas flowers to send?
There are two main factors to consider when choosing Christmas flowers. The first is your budget and the second is whatever you consider the preference of the recipient to be. Once you have narrowed down your choices based on your budget, you can then choose the bouquet that you believe they will enjoy the most. To make your choice easier, we have a special section just for Christmas flowers, plants and gifts.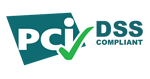 Cookies? We are not the cookie monster, we use cookies to allow us to provide the best experience to our customers, by browsing our site you are agreeing to accept these cookies.
Christmas Flowers by Post
▼
---
---