---

Secure Shopping

Christmas flowers online
Festive season flowers make amazing Christmas gifts for everyone. When you send beautiful bouquets to your friends and loved ones, you are letting them know that you are thinking of them this holiday season. Our impressive collection of Christmas flowers and plants is just what you need to make their holidays unforgettable. Once you have picked the most beautiful Christmas bouquet and placed your order, we will take care of the rest.
Shop for Christmas flowers online
Shopping for floral gifts is easier than ever this festive season. Whether you are after red roses or flowers that reflect the Christmas spirits we have you covered. When shopping for flower arrangements online, you will notice just how quick and easy shopping experience is. There is no need to rush from shop to shop, deal with frustrated fellow shoppers or long queues. You don't even have to worry about shopping during certain hours. Online flower Christmas shopping means that you can browse and buy whenever you have spare time. You will also notice that we have a special section just for holiday arrangements and gifts. These hand tied bouquets are designed with the holidays in mind and they include all the appropriate festive colours.
Online Christmas flowers for all recipients
Christmas next day flower delivery are fantastic for all recipients. Especially if you live far from one another and you find it difficult to send gifts. During the holidays, sending a Christmas gift can prove difficult and expensive. Why deal with all that inconvenience and stress when you can send a Christmas bouquet online instead? Apart from our festive flower arrangements, we also have a superb selection of Christmas plants gifts that will bring the lucky recipient plenty of joy. Whether you are looking for a beautiful bouquet or a plant, you will find the perfect floral gift right here. Our Christmas bouquets and plants are not only great for loved ones. They can also be presented to customers, employees and other important people that you know on a professional level. These gifts are impressive and they make a perfectly polite gesture.
Quality flowers online
When ordering fresh flowers online, many people wonder if this means that they will compromise on quality. Our flower bouquets are designed by passionate and professional florists who care about producing the most beautiful finished products. Freshness and quality are our top priority when it comes to customer satisfaction. This is why we back our bouquets with our freshness guarantee. When you choose to send beautiful flowers by Prestige, you can be sure that the recipient will love their thoughtful and impressive gift.
Affordable Christmas flowers
Christmas is one of the most important special occasions for any expert florist. With so many people sending flowers, we recommend that you place your order early. All of the best fresh flowers are bound to be snapped up pretty quickly and certain stocks are limited. This is especially the case when it comes to combo gifts. Our delivery services also get booked up very quickly which is another reason to schedule your delivery early. To help keep costs low, look out for cheap flower delivery deals such as free delivery, free vase or free chocolates on specified bouquets.
Convenient Christmas flower delivery
When you place your flower delivery order online, you will love the convenience of having flowers delivered directly to the recipient. Our flower delivery service is available 7 days a week and we also offer next day delivery. The cut off times for next day deliveries vary on week days and weekends. Free UK delivery is applicable where specified and these are perfect deals to help you spoil loved ones while saving money these holidays.
Christmas flowers online FAQs
Whether you are new to shopping online or this is your first time shopping for Christmas flowers online, you might have a few questions. Here are some of the most common questions and answers. If you need any further assistance, feel free to call our customer service team.
What are the best flower delivery websites?
When sending flowers online, no matter the occasion, it's important to choose a well-established and reputable online florist. Verify their reputation and take the time to research their customer reviews and feedback before placing your order.
How much does sending flowers cost?
Bouquet prices vary depending on the size and type of flowers used. We offer three sizes to cater to all budgets. We also have cheap flower arrangements designed for those on a tight budget. Delivery fees may also vary depending on the delivery method and destination. You can confirm the delivery fee before completing your order.
What are Xmas Flowers?
When shopping for Christmas flowers, you will notice that there is a common colour scheme and theme. Colours like red, white and green are popular as well as gold. Accessories like pine cones and cinnamon sticks are also very popular for emphasising the holiday theme. To make shopping easy, we have a special Christmas section with all of our amazing holiday bouquets.
When should you send Christmas flowers?
The best thing about ordering Christmas flowers online is the fact that you can schedule the delivery ahead of time. So, even if you place your order a few weeks in advance, you can schedule the flower delivery for a couple of days before Christmas. Keep the weather, possible traffic issues and other potential causes of delays in mind. We recommend that you schedule delivery for at least a day or two before Christmas to avoid disappointment.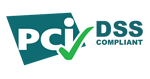 Cookies? We are not the cookie monster, we use cookies to allow us to provide the best experience to our customers, by browsing our site you are agreeing to accept these cookies.
Christmas Flowers Online
▼
---
---