---

Secure Shopping

Christmas Flowers Delivery
How to Celebrate Christmas with Christmas Flowers delivery
The festive season is the perfect time to remind someone special how much you care about them, whether it's your best friend, partner or parent. With Prestige Flowers festive flower arrangements of festive poinsettia, christmas roses, mini christmas tree, or plants, you can spend less time worrying about what to buy and spend more time enjoying Christmas with those you love. Let us help you find the perfect Christmas gift! From poinsettias to holy wreaths, there's something for everyone on our website. Plus, all our festive flowers come with free chocolates as part of our delivery service!
Christmas Flower Delivery
Christmas is a wonderful time of year for most people. It's a time where families come together and relax after a long year of hard work, it is also a time for giving. However, what many people don't know is that sending Christmas flowers can make their holiday even more special. There are plenty of reasons why you should be sending flowers to your loved ones during Christmas, which you can read about below.
Christmas is a time for giving, so why not give your friends and family you love a beautiful bouquet of flowers as a gift? Many people have been doing just that for decades and it's easy to see why. Christmas flowers are especially attractive because they bring a festive feel to your home or office. Every year, we deliver unique Christmas bouquets arrangements across the UK. If you're looking for beautiful Xmas gifts at affordable prices, you are bound to find the perfect gift! Our beautiful floral arrangements make great Xmas gifts and can be delivered anywhere in the UK with our next day delivery service! The last delivery date for Christmas is on Christmas eve, to avoid disappointment it is advised to order in advance to avoid disappointment.
Christmas Flower Bouquets
Give your loved ones a Christmas they'll never forget. Choose from our great range of Christmas flower bouquets, ranging from simple arrangements that are simply elegant to more extravagant creations that will thrill even Santa! Send Christmas flowers online today and be part of their special day. It doesn't matter if you live in London or Glasgow, with Prestige Flowers you can enjoy beautiful flowers in every corner of Britain during Christmas time.
With so many colours, shapes and sizes of flowers to choose from, it can be hard to know what will look good together in a bouquet. If you're looking for Christmas flower arrangements that are both cheap and cheerful, it's time to start thinking outside of traditional white flowers. Try mixing bright red poinsettias with classic red roses or adding bright ornaments like pine cones or decorative baubles to your bouquet for some extra texture. Don't forget to add seasonal treats like rosemary sprigs, cinnamon sticks and decorative berries too! These can all be found at Prestige Flowers but if you want anything specific not on our list then please get in touch. We love making Christmas flower arrangements exactly how our customers want them!
Christmas Tree Ideas
We can't think of anything more magical than Christmas trees. Christmas trees are available in an incredible range of shapes, colours and sizes, so whatever look you're after, there'll be something for you. Whether you want a real tree or an artificial one is up to you - it's definitely worth trying out both (if only once!) and seeing which fits into your home best. While we're on the subject of looks, don't forget that they're not just about what's on top - decorations add another dimension and can really make a statement. Make sure your tree is in full bloom by using our handy infographic below for some great tips and advice!
Christmas flower hampers
There is nothing better than receiving a festive bouquet of Christmas flowers. Whether you choose traditional red and green or if you're looking for something a little more modern, we can make it happen. At Prestige Flowers we pride ourselves on our Christmas flower hampers and we want to help you create memories that will last all year round. Order your Xmas flower delivery today and get free chocolates with every bouquet!
When the festive season comes around, there is no better way to brighten your home or that of a loved one than with a bouquet of fresh Christmas flowers. Our bright and bountiful bouquets at Prestige Flowers make the best Xmas gifts and they even come with extras like FREE chocolates!
You can also choose to send Christmas flowers plants along with other festive treats. Beautiful red roses and hipericum go together perfect to create Christmas arrangements that are sure to impress the recipient. Just take a look at our fabulous collection of Christmas hampers and potted plants before you visit the checkout. Why not treat a family or friend to a Christmas plant that can light up any room during the festive period. Order a plant or bouquet today.
From Prestige Flowers to put a smile on their face and let them know that you are thinking of them during this festive season. No matter what you choose to order, you can be certain that your elegant holiday gift will be delivered with care.
We can't always be close to those we love during the holidays but we can make sure that they receive our warmest wishes, festive cheers and sincere sentiments by sending them a beautiful floral gift or hamper along with a special, personal message.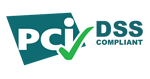 Cookies? We are not the cookie monster, we use cookies to allow us to provide the best experience to our customers, by browsing our site you are agreeing to accept these cookies.
Christmas Flowers
▼
Beautiful fresh Christmas flowers that are sure to delight the recipient this Xmas!
---
---