---

Secure Shopping

By the end of the year, we all tend to feel a bit run down and exhausted. This is why so many people choose to take time off over the holidays. It's also a great opportunity for parents to spend time with their children and simply take a few days to recharge before the New Year arrives. This is the main reason why pampering gifts are such a great choice as Christmas gifts. When you send a luxurious pamper hamper to a friend or loved one, you can be sure that they are going to take some time off for themselves and really make the most of this holiday season!
Pamper her this Christmas
Mothers, wives, sisters, aunts and women around the world find themselves in a cooking and cleaning frenzy just before the holidays. It's no wonder they feel absolutely run down by the time it's all over. Let her know how much you care by sending the most thoughtful and beautiful gift – luxury pampering gift baskets with bath and body products that will make her feel brand new. Our pamper gift sets come in all shapes and sizes. Many of which include various luxury soaps, lotions and bath bombs. No matter which of our hamper gift sets you choose, you can be sure that it will be thoroughly enjoyed and appreciated. Our gift sets consist of carefully selected items that are designed to make you feel like royalty.
Treat him with a festive gift
Women are not the only ones who love to be pampered. Pamper gift baskets and pamper hampers are just as great for men as they are for women. The right gift box can really make his holiday season that much more jolly. If you are looking for the perfect gift for him, you will find just what you need within our range of luxury hampers. Of course, pampering him is not just about bath and body products, you can treat him to a refreshing beer gift, food basket or even one of our chocolate hampers if he has a sweet tooth.
Quality pamper gifts
The best part about our holiday gift baskets and gift sets is the fact that they are of the highest quality. We take customer satisfaction very seriously which is why we choose each item in every Christmas gift to ensure the highest quality. All of our Christmas hampers are backed by our freshness guarantee to ensure that you always send impressive luxury hampers to your friends and loved ones.
Christmas gifts delivered
With our UK delivery, you can send pamper gifts to your loved ones with ease. Take your pick from our various delivery options depending on your needs and our courier service will take care of the rest. No matter the hamper, gift baskets or bouquets you choose, you can always depend on our team to ensure the highest quality and dependable delivery. Our delivery service is available 7 days a week. If your delivery cannot be made on such occasions like bank holidays, it will be rescheduled for the next working day. Feel free to contact us if you have any questions regarding our standard delivery and other options.
Christmas pamper gifts FAQs:
Choosing the perfect pamper gift this Christmas does not need to give you grey hairs. Here are some of the most commonly asked questions and answers. If you have any other questions, our friendly team is happy to assist.
Can I send Christmas pamper gifts by post?
Absolutely! We have a wide selection of amazing festive pamper gift hampers that your friends and loved ones will enjoy. We also offer several delivery options which means that you can choose according to your needs. We recommend placing your order early in order to avoid missing out on our best deals.
Should I send cheap pamper gifts?
Christmas shopping does not need to break the bank. You can find affordable pamper gifts that look amazing simply by checking out our cheap hampers section. If you are shopping on a tight budget, you will find pamper gifts in all shapes and sizes designed to suit all budgets.
What are the best Christmas pamper gifts for new mums?
If you know a new mother, you can be sure that she could use some extra pampering this holiday season. Apart from all of her usual festive responsibilities, she also has a new baby to care for. Which means that she could be feeling extra rundown and in need of pampering. Bath and body products are perfect for a new mum. As for champagne, chocolates or anything else, make sure that you know what she is and is not eating before you place your gift order.
Are Christmas pamper gifts next day delivery available?
Sometimes we can slip up and forget to buy somebody a gift. If you need to send a gift in a hurry, you can always request next day delivery. Provided the following day is not a bank holiday and provided you place your order in time, this is certainly an option. Feel free to contact our team if you have any other urgent delivery concerns.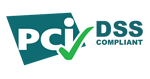 Cookies? We are not the cookie monster, we use cookies to allow us to provide the best experience to our customers, by browsing our site you are agreeing to accept these cookies.
Everything Chocolatey!
£69.99
£29.99
---
Pamper Hamper Gift
£69.99
£49.99
---
Luxury Pamper Gift
£29.99
£24.99
more info
---