---

Secure Shopping

Flowers for Christmas Prestige Hampers
Are you looking for the perfect gifts for your friends and family this festive season? We have just what you need with our wide selection of beautiful flowers, plants gifts and seasonal gifts that spread plenty of holiday cheer. Hand tied red roses make the most beautiful Christmas gift and we like to pair them with captivating white or gold accents. Whether you take your pick from our beautiful bouquets or a Christmas plant, you can be sure that the lucky recipient will be overjoyed when they receive festive flowers to brighten their homes.
Order flowers for Christmas online
Roses, lilies, chrysanthemums and various other luxurious blooms are all popular at this time of year. When you want to send flowers to a loved one but you are trying to avoid the madness of Christmas shopping, you will certainly love the online shopping experience! Our festive flower arrangements and plants are all clearly pictured and described online. Once you have selected the perfect festive season gift from our collection of Christmas flowers, you can complete your order and let us take care of the rest. This season, flowers will bring colour to their home even when nature seems rather dull outside. Our beautiful Christmas bouquets are fantastic for all recipients and they are excellent for lifting the spirits of those who might be feeling a little lonely this year.
Beautiful Christmas flowers guaranteed
When ordering flowers and plants online, some shoppers are still a bit concerned when it comes to quality. Our Christmas gifts are all created using festive colours as well as flowers and foliage of the highest quality. All of our floral gifts are backed by our freshness guarantee for added peace of mind. Our team of expert florists takes quality seriously and if, for any reason, you are not happy with the bouquet, kindly contact our friendly team.
Convenient Christmas flower delivery
Whether your loved ones live nearby or far away, you can certainly benefit from the convenience of our next day flower delivery services. Sending flowers for Christmas just got a whole lot more affordable! Once your delivery order is received, you can sit back, relax and let us handle the rest. We will process the order and make sure that it is delivered as per the instructions provided. Our next day delivery service runs 7 days a week, we don't deliver on national and bank holidays due to courier services not operating on the day. For Christmas day flowers we suggest you get your orders in by the 23rd of December to avoid disappointment.
Flowers for everyone this Christmas
Christmas flowers are an excellent gift for all recipients. A beautiful festive flower arrangement is just what we all need to fill our hearts with joy and hope. At Prestige, there is a Christmas bouquet for everyone. If you prefer something that lasts longer than a few weeks, we also have a variety of Christmas plants. When shopping for the ideal beautiful bouquet, we always recommend that you keep the recipient in mind. Think about their personal preferences and don't forget to complete the message section so that we can include your personal greeting along with the bouquet!
Flowers for Christmas FAQs
If this is your first time sending flowers for Christmas, you may have a few questions. Here are some common questions and answers. Our team is also happy to assist if you have any further queries.
Can you give flowers for Christmas?
Absolutely! Fresh flowers and plants make excellent Christmas gifts. We even have a special section dedicated to Christmas flowers and gifts to make holiday shopping that much easier.
What are the Christmas plants called?
There are a number of plants that make excellent Christmas gifts. Of course, the most popular of all is the poinsettia. More specifically, the red variety since these plants are also available in white. These plants can be seen in homes and businesses around the world over the holiday period.
What is the best plant to give as a gift?
While many will agree that poinsettias make the best Christmas gift when it comes to potted plants, it's important to note that they are not your only choice. If you prefer, you can send any other type of plant. The key is to consider the preferences of the recipient as well as their ability to care for the plant. If you know that they struggle to grow plants in their homes, you might want to send a succulent instead.
Should I order flowers for Christmas Day?
If you are planning on hosting a Christmas dinner or lunch, you want to make sure that your home looks the part. Apart from your tree and any other decorations throughout your home, you will also need to decorate your table. Usually, this involved the placement of a festive centrepiece. Remember, fresh flowers do not perish overnight and you will not be able to have flowers delivered on Christmas Day. So, it is best to have them delivered a couple of days early so that you can properly tend to them and allow the blooms to open a bit before your dinner or lunch.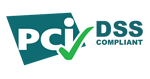 Cookies? We are not the cookie monster, we use cookies to allow us to provide the best experience to our customers, by browsing our site you are agreeing to accept these cookies.