---

Secure Shopping

Flowers for Xmas Prestige Flowers
Our beautiful hand tied flower bouquets make an excellent Christmas gift for all recipients. When you send festive flowers like red roses, you are sure to make the lucky recipient smile. We are proud to present a wide variety of flowers, plants and other gifts designed for the festive season. Our roses, lilies and all other flowers are of the highest quality and our expert florists take extra special care when arranging each bouquet.
Xmas flowers for her
If you want to impress your partner, spouse, mother, mother-in-law, grandmother, auntie, teacher or any other important woman in your life, Christmas flower arrangements are the way to go! Our collection of Christmas flowers and plants has something for everyone this festive season. Send flowers to her and spread that Christmas joy. When the beautiful Christmas bouquet or Christmas plant is delivered, it will certainly put a smile on her face and this season flowers will fill her heart with joy.
Festive flowers for him
Xmas flowers are not only for her! You can send him a Christmas bouquet or Christmas plants too! Festive flower arrangements are perfect for your spouse, partner, father, grandfather, uncle, teacher or any other important male figure in your life. Once you have selected the perfect beautiful bouquet, we encourage you to also consider adding something extra such as a box of luxury chocolates or a bottle of wine for instance. It will make the gift even more impressive.
Floral gifts for families
Finding the perfect Christmas gifts for families is tricky. Which is why floral gifts are so popular over the festive season. Full of festive colours, they brighten the home of the recipients and they are something that the whole family can enjoy. They can place the bouquet in the middle of their dining room table and admire it as they sit down to enjoy Christmas dinner or lunch together.
Quick and easy Christmas shopping
Christmas shopping does not need to give you grey hairs this year! Thanks to our convenient flower delivery services and free UK delivery, sending flowers for Xmas is a real piece of cake! As soon as we receive your delivery order, our team springs into action. Our expert florists arrange the bouquet with care and attention to detail. We always inspect the bouquet to ensure that it is perfect before we send it out to be delivered. To make things even easier, we are happy to deliver directly to the recipient! With our help, you can do all of your Christmas shopping online and from the comfort of your home! You don't even have to worry about shopping hours since we are always open.
Quality flowers for Xmas
Every bouquet in our collection of Christmas flowers is designed and created with care. We only use the very best flowers and plants to create unforgettable high-quality floral masterpieces. All of our beautiful Christmas flowers are backed by our freshness guarantee for your peace of mind.
Flowers for Xmas FAQs
Do you have questions about sending flowers for Xmas? Here are a few common questions and answers. If you have any other queries or concerns, feel free to contact our helpful customer service team.
Can you give flowers for Xmas?
Yes, you can! Flowers and plants make excellent Christmas gifts for all recipients. They are great for friends, family and even as corporate gifts. They are perfect for recipients who already seem to have everything they could want or need or those who have very specific tastes and are difficult to shop for.
Does anyone deliver flowers on Xmas Day?
While we offer next day flower delivery 7 days a week, this does not apply to days such as Christmas Day. We strongly advise that you schedule the flower delivery for at least a day or two in advance in order to avoid disappointment. For Xmas flower deliveries, our cut off date is the 23rd of December so they can reach its destination on Christmas day.
What are the red flowers at Xmas?
Poinsettias are the plants that are most commonly associated with the festive season. It is worth mentioning, however, that the red (or sometimes white) parts of these plants are not actually flowers. Despite this, they do make a beautiful addition to any home and they have a superb way of making it feel like Christmas!
What is the lifespan of a poinsettia?
The poinsettia usually thrives for several months during the winter but will perish by March. In some cases, these plants can survive to bloom for a second year but this takes a fair amount of care and dedication. Which is why many people choose to buy fresh poinsettias each year rather than trying to keep them alive through the summer.
Are poinsettias only for Xmas?
They are popular Christmas gifts because this is when they are in their prime. However, they can still be enjoyed for months after the holidays are over and until they eventually perish. If the lucky recipient of this plant is lucky, they might even be able to keep the plant alive for a second season. It depends on the plant, the caregiver and the environment of course.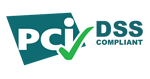 Cookies? We are not the cookie monster, we use cookies to allow us to provide the best experience to our customers, by browsing our site you are agreeing to accept these cookies.