---

Secure Shopping

We at Prestige Flowers have created a new range of artisan bouquets and hat boxes that embody the perfect way to celebrate that special occasion.
Our next day flower delivery service covers the whole of UK from London all the way up north, we will deliver luxury fresh flowers anywhere in the UK with next day delivery ensuring the flowers are preserved so they arrive healthy and full of bloom. Our Haute range is backed by our 100% satisfaction and freshness guarantee. We take pride in our fresh luxury flowers and our reliable flower delivery service.
Prestige Flowers will deliver the perfect gift, our luxury flowers can be delivered anywhere in UK, our Haute range are perfect for all occasions like birthday flowers or some beautiful baby flowers to celebrate the joyous occasion of the new arrival. You can rely on Prestige Flowers for the best quality fresh flowers and service.
Sourced ethically, our variety of flowers are delivered to us fresh from farms all over the world making sure we send out the most beautiful flowers. When ordering flowers, browse our flowers online and simply choose from our range of Haute flowers and we take care of sending flowers out to you.
Our flower arrangements are lovingly prepared by skilled florists and our delivery service allows for next day delivery service, 7 days per week. Order before 10pm and have one of our fresh, artisan bouquets delivered anywhere in the UK, on time and beautifully packaged.
Sending beautiful flowers couldn't get any easier that's why we have delivered over 2 million flower and plants to date.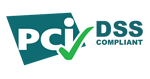 Cookies? We are not the cookie monster, we use cookies to allow us to provide the best experience to our customers, by browsing our site you are agreeing to accept these cookies.