---

Secure Shopping

The UK's Most Reviewed Florist
We're Officially The UK's Most Reviewed Florist!
---
We are proud to be the UK's most reviews florist according to Reviewcentre, Trust Pilot and Reviews.io based on the following statistics.
Customer satisfaction is paramount to us, we only choose the most beautiful fresh flowers, sourced from ethical farms, based both here in the UK and internationally.
Our product arrives fresh daily, it is sorted and then arranged by our talented florists. Using only the UK's most reliable courier service, it is delivered with love to your lucky recipient the very next day.
The Numbers Speak For Themselves
---
The numbers below; confirmed by Reviewcentre, Trust Pilot and Reviews.io* show just how much people are loving our flowers! In not only the Number of Total Reviews but also the Number of Positive Reviews!
All statistics correct as of June 2021
Some Of Our Stellar Reviews
---
Read below! This is what a small selection of our customers' have been saying about our flowers & service!
"Easy to order and flowers never disappoint."
G. Kingston
Reviews.io
"Excellent services delivered on time well presented and will definitely recommend to everyone"
C. Connel
ReviewCentre
"Excellent value for money, beautiful flowers"
J. Medcalf
TrustPilot
We're Also Proudly 98% Sustainable
---
We are also proud to be 98% fully sustainable and we are working on the rest! Our mission is to protect and preserve our planet.
We source the most beautiful flowers from all corners of the globe. We have developed an efficient journey so that they arrive the very next day, at their freshest, which allows the recipient to enjoy the flowers for longer.
They're for you because you're there for them.
Read More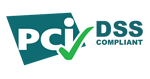 Cookies? We are not the cookie monster, we use cookies to allow us to provide the best experience to our customers, by browsing our site you are agreeing to accept these cookies.