---

Secure Shopping

Flowers For Every Occasion
Occasions like Mother's Day, Valentine's Day, birthdays, anniversaries and the arrival of a new bundle of joy all call for fresh flowers. Of course, there is no rule that says you have wait for such an occasion to make the most of our wide selection of fine arrangements.
Sending flowers "Just Because" is the greatest gift anyone could ask for. Make the lucky recipient feel extra special by surprising them with a stunning array of fragrant, colourful blooms from Prestige Flowers. So, the next time you notice that your spouse, friend, family member or even a colleague could use a 'Äúpick me up'ÄĚ, why not send them a bouquet of fresh blossoms to help them forget whatever it is that'Äôs getting them down?
Our team of trained, professional florists take painstaking care in positioning every flower and foliage stem with perfection so that you take pride in the flowers you send while remaining confident in our level of expertise and customer care. The option of next day flower delivery also makes it convenient to order flowers at the last minute and really give that special somebody a wonderful surprise when they need it most.
Here is a breakdown of some of the Occasions we provide for:
Birthday Flowers
Say "Happy Birthday" and bring happiness to a friend or loved one with flowers they can enjoy for days. It is so much more than just a card and you can even add a balloon that says Happy Birthday together with some delicious chocolates or cake and even some marvellous wines. You can also send gifts like adopting a cute pony or hampers filled with goodies to add a little extra to this special gift.
Congratulations Flowers
Has your best friend finished a long run in honour of a good cause or your all-grown up daughter has just graduated? Why not say congratulations in a meaningful way and send a bouquet of colourful and festive flowers to show just how proud you are of them. Flowers and plants are also great housewarming gift ideas and perfect for happy couples that have just been engaged or married.
New Baby Flowers
The little new addition to the family has finally arrived and it couldn't be cuter! Sending flowers is a lovely way to celebrate the new baby boy's or girl's arrival into the world. It will show the new mum the great support and caring she deserves. You can also add a cuddly teddy bear and bright balloon to brighten up the day even more.
Romantic Flowers
Time to show your significant other just how romantic you can be? A flower bouquet of beautiful red roses is the perfect way to let your romantic side shine. The gesture of sending flowers can go a long way, showing how thoughtful you are and how much she means to you. Valentine's Day is one of the most important dates of the year and perfect for sending a bunch of red roses together with a heart shaped balloons, chocolates and a bottle of bubbly. A romantic bouquet of flowers is also ideal when you just want to say "I miss you" or just to show somebody that you are thinking of them.
Anniversary Flowers
Show your loved one how much you love them and what they mean to you with each passing year. The great thing with Prestige Flowers is, that you can even have your stunning anniversary flowers sent on the same day, so not to worry in case it slipped your mind.
Thank You Flowers
A bouquet of Thank You flowers is the thing you need to say it with meaning and sentiment. You may also like to say thank you and show your appreciation on days like Mother's Day and Father's Day.
Get Well Flowers
A bouquet of cheerful flowers wishing for a speedy recovery can really help make a difference and brighten up the day. Cheer up flowers add a lot of personality and a bit of nature to your wishes. You can also send a lovely basket of foods and fruits filled with goodies to help cheer them up too.
Sympathy Flowers
All our sympathy flowers are prepared by our florists with the utmost compassion and understanding. Losing a person close to you is always difficult and with that in mind our florists strive to compile a flower arrangement that expresses you deepest sympathy that words cannot alone express. Sending flowers can help those in grief cope with such an emotional time and good spirits.
Funeral Flowers
Losing somebody important in your life and planning a funeral can be very grievous. Let us be there for you to support you in such a distressing time and provide a wonderful display of funeral flower arrangements with a range of different flowers and greens. It will be an ideal way to show your devotion and honour the deceased. Even if you cannot be at the funeral or memorial service in person, the gesture of sending flowers will comfort the family by reminding them that your thoughts are with them and you send your condolences.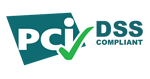 Cookies? We are not the cookie monster, we use cookies to allow us to provide the best experience to our customers, by browsing our site you are agreeing to accept these cookies.