---

Secure Shopping

Send Christmas flowers
The festive season is the perfect opportunity to spend quality time with your loved ones and make them feel extra special. Our collection of Christmas flowers, plants and gifts are designed with love and attention to detail so that you can send meaningful and memorable gifts. When you choose a Christmas flower delivery, take a moment to browse through all of our fabulous flower arrangements and Christmas gifts. Once you have found the perfect gift, all you need to do is complete your order and we will do the rest.
Christmas flowers for family
Sending flowers to your family is easy thanks to our online flower delivery service. Festive flower arrangements make the perfect Christmas gift for loved ones because they can be ordered online and sent directly to the recipient. Whether you choose one of our Christmas plants or flower arrangements, make sure that you look out for UK delivery offers that will help you save even more money. By ordering flowers online this Christmas, you will get the finest gifts without having to deal with busy shops and long queues.
Christmas flowers for friends
Shopping for the perfect gift for your friends can be tricky. Especially when it comes to special occasions like Christmas. Sending flowers directly to your closest friends is quick and easy. If you are concerned about your floral gift not being personal enough, just remember that we include message cards with all flowers delivered and you can write your very own message inside. We always make sure that these messages accompany the flower bouquets when they are delivered.
Corporate Christmas flowers
Christmas is also a fantastic opportunity for business owners to show their clients and employees that they are appreciated. A festive flower arrangement or Christmas plant is a thoughtful and appropriate gift for such recipients. Examples of Merry Christmas flowers include red and white blooms, such as roses, paired with dark green foliage. Alternatively, you could choose a red and green bouquet with gold accents. No matter which beautiful bouquet you choose, you can be sure that the recipient will be delighted to receive such an impressive Christmas bouquet.
Quality Christmas blooms
Beautiful hand tied bouquets do not need to cost a fortune and, similarly, buying a floral gift online does not mean that you have to compromise on quality. When you order any of our fresh flowers, you can rest assured that the bouquet is designed and created by expert florists. We are passionate about quality and back all of our bouquets with our freshness guarantee. Each flower is carefully inspected before it is added to the bouquet in order to ensure that they are healthy and beautiful.
Fresh Christmas flowers delivered
Once you place your flower delivery order, you can depend on our team of florists and delivery services to take care of the rest. Our delivery service is available 7 days a week for your convenience and we also offer next day flower delivery for those last minute gift emergencies. For those on a tight budget, our cheap flower delivery service makes it possible to send beautiful flowers without breaking the bank. Keep an eye out for additional savings such as a free vase, free chocolates or free delivery on selected flower orders.
Send Christmas flowers FAQs
Are you planning on sending flowers for Christmas? Do you have a few questions? Here are some common questions and answers. If you still have questions, our customer service team is always happy to help.
How much does sending flowers cost?
The cost of a fresh flower delivery for Christmas will depend on the type of flowers, the size of the bouquet and the delivery address. We have various bouquets in multiple sizes which means that you can order according to your budget. You can also check the delivery fee and total charge before completing your order.
Can you give flowers for Christmas?
Fresh flowers make an excellent gift for the holidays. Not only can they be delivered directly to the recipient, but you can do all your shopping online. Festive flowers will brighten their home over the holidays and make it feel that much more like Christmas.
What are the best Christmas flowers to order?
While there are no strict rules when it comes to the types of flowers to send for Christmas, the most popular options include red, white and dark green bouquets. Flowers that can be used include roses, lilies, chrysanthemums and carnations. There are also a number of accessories that can be added for extra festive flair.
Can you use Christmas flowers for tree decorations?
There are a number of fabulous flowers that can be used to brighten up Christmas trees. The key is to choose flowers that will do well without water and, even when dried, they still maintain their beauty and form. Roses are ideal for these reasons and you can use floral wire to secure the stems to the tree.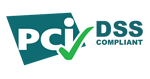 Cookies? We are not the cookie monster, we use cookies to allow us to provide the best experience to our customers, by browsing our site you are agreeing to accept these cookies.