---

Secure Shopping

Prestige Flowers - Silk Flowers
Silk flowers are a fabulous choice for all occasions and recipients. Silk bouquets have come a long way over the past few years. The high-quality silk blooms of today no longer have that artificial appearance. Instead, they are designed and made with care to ensure that they look just like the real thing.
Quality silk blooms
When you send silk flowers, you have two main options, you can opt for cheap silk flowers of inferior quality or affordable varieties that are of a much higher standard. The quality of these flowers makes all the difference. Lesser quality artificial blooms often have flaws in their design and the petals can appear frayed. So, if you are looking for silk arrangements that look like the real thing, quality is key. Thanks to our satisfaction policy, you can always rely on us to provide you with the very best silk arrangements.
Benefits of silk flower arrangements
When you choose silk flowers UK, you are in for a real treat. Silk blooms offer a number of benefits, provided you choose those of the highest quality. Silk flowers look just like the real thing but you don't have to worry about them perishing anytime soon. So, the first main benefit of these bouquets is the fact that they will last for many years.
Unlike fresh bouquets, you do not need to worry about changing the vase water regularly or trimming the stems. You also do not have to look out for wilting flowers and foliage since these stems will do no such thing.
Silk arrangements are also perfect for anyone with allergies. When you send these flowers, you don't have to worry about making your friend or loved one sneeze. They can enjoy the amazing beauty without those allergic reactions. Some flowers have heavy pollen which means that they don't usually affect people with allergies. They can, however, cause a bit of a mess when the pollen inevitably falls from the flower and onto the table below. Silk blooms don't have pollen so you need not worry about cleaning up.
For those who have pets or small children, silk bouquets are the best gift. There are a number of flowers and plants that pose a risk to our furry friends and curious kids. Which is why silk blooms are a safer bet. Even if your pet or child does get their hands on these flowers, you don't have to worry about potentially toxic properties.
Convenient silk flower delivery
When you need a fast silk flower delivery, you can always depend on us. After browsing through our many bouquets and selecting the right bouquet for the occasion, we will take care of the rest. If you order before 3pm, your order is eligible for same day delivery in the UK. Orders placed before 10pm (Monday to Friday), 5pm on Saturday or 2pm on Sunday qualify for next day delivery.
If you need silk flowers delivered on a specific date, feel free to proceed through the order process and select the date on which you need the delivery to be made. Once your order is processed, you can rely on our team to take care of the rest. Not only does our speedy delivery service help you save money, but you will also save time since you don't need to deliver the gift yourself. We will also include a message card in which you can write your very own personal message.
Make the most of online flower shopping convenience. You don't have to worry about store hours or dealing with long queues. Shopping for fabulous silk flowers is as easy as a few clicks. All of our bouquets include a detailed description and image so that you know exactly what to expect.
Silk flowers for all occasions
Silk flowers are perfect for every occasion including anniversaries, birthdays and they make great new home gifts too! If you want to congratulate a friend or loved one on their new job, you could send a silk arrangement to brighten up their office. A challenge like starting a new job is exciting but it can also be a bit stressful. Your silk bouquet will help set their mind at ease by making their office feel a little bit less intimidating and a lot more like home.
Just like fresh flowers, when you send silk blooms, you should never underestimate the importance of quality. As previously mentioned, our silk bouquets are backed by our satisfaction policy for your peace of mind. When you send one of these bouquets to a loved one, you can rest assured that they will receive the very best bouquet created by our expert florists. Just because these bouquets consist of artificial blooms does not mean that we put any less effort into their creation. Creating floral works of art is what we are all about!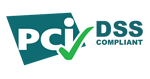 Cookies? We are not the cookie monster, we use cookies to allow us to provide the best experience to our customers, by browsing our site you are agreeing to accept these cookies.