---

Secure Shopping

When shopping around for the perfect flowers gift for your Valentine this year, you will surely come across many roses. The most popular bouquets are often those that include a dozen red roses. Other flowers and plants can also prove to be lovely, romantic and thoughtful gifts when you shop according to the recipient's preferences. Once you have found the perfect bouquet, place your flower order online and let our local florist team take care of the rest!
Romantic Roses for Valentine's Day
Whether you live in West Yorkshire, are searching for the best florists in Leeds or anywhere else in the UK, we have the finest rose bouquets for you. Our Valentine's Day flowers are all chosen and carefully arranged by expert florists to ensure that the recipient is absolutely blown away when they arrive. You can choose to have the flowers delivered directly to the recipient or to your address if you would like to present them in person.
Affordable Roses for your Valentine
Valentine's Day falls on the 14th of February every year. This means that it often falls on a working day. No matter the day of the week, it's important to make sure that you order flowers for your Valentine on time. This is the best way of ensuring that you get the best bouquet at the right price and avoid missing out on the hottest deals. Sending flowers on a budget is easy thanks to our wide variety of bouquets and convenient delivery service. A bouquet of Valentine blooms does not have to cost a fortune in order to show that special someone that you love them.
Reliable Romantic Flower Delivery
Our delivery services are available 7 days a week and we offer next day flower delivery too. If you are interested in next day delivery, we recommend shopping early to avoid missing the cut off time for orders on that day. Of course, it is also worth mentioning that ordering at least a couple of weeks early is the best way of making sure that you get the best flowers and the delivery date of your choice. All of our valentines day rose deliveries are back by our freshness guarantee.
Quality hand tied blooms for Valentine's Day
Apart from creating the most visually stunning bouquets, we are also deeply passionate about quality. This is why nothing less than the best will do for our customers. When our expert florists arrange each bouquet, they always take the time to inspect each stem. This is to ensure that it is of the highest quality before it is added to the design. In many cases, your flowers may arrive in bud form. This is to extend the vase life of the bouquet and bring the recipient that much more joy.
Valentine's Day Roses FAQs
When ordering beautiful flower arrangements or valentines roses, you will find it very easy thanks to our site and friendly customer service team. We even have a list of some of the most commonly asked questions below.
When is Valentine's Day 2020?
Valentine's Day is always on 14 February every year. In 2020, this romantic occasion will fall on a Friday which gives couples an even better reason to make a night of it!
How is Valentine's Day Celebrated?
The way you celebrate Valentine's Day will depend on your relationship with your partner, spouse or love interest. Flowers like red roses, luxury chocolates and champagne are all popular gift options. If you don't have a partner or love interest, you can always celebrate the day with your friends and enjoy a day in or go out to enjoy some fun together.
What is Valentine's Day really about?
Some might say that the day has become rather commercialised and this is usually due to the fact that certain prices spike during these few days. However, Valentine's Day is all about celebrating your love. You don't have to go all out. You don't have to spend a fortune. Even a single red rose can show the one you love that you are thinking of them and help keep that romance alive.
Can I order Valentine's Day roses for delivery?
Absolutely! If you are far away from your Valentine this year or even if you want to surprise them at work, you can definitely have a beautiful bouquet of roses delivered to their door!
What is the meaning of a red rose?
Roses are all associated with some kind of affection. The type of affectionate message that you send will depend on the colour you choose. While yellow roses symbolise friendship and pink ones affection, red roses are associated with passion and deeper forms of love. Which is why they are so perfect for Valentine's Day!
Should I send Valentine's Day roses and chocolates?
We offer a wide variety of optional extras as well as great combo gifts. These extras or combos may include items such as luxury chocolates, balloons, wine, teddy bears and so on. Whenever adding anything to your flower order or selecting a gift, it's important to think of the recipient and what they will enjoy the most.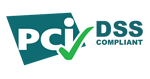 Cookies? We are not the cookie monster, we use cookies to allow us to provide the best experience to our customers, by browsing our site you are agreeing to accept these cookies.