---

Secure Shopping

Cheap Flowers Prestige Flowers
Christmas is the season of mince pies, Christmas pudding and luxury hampers that make the most memorable gifts. While we all want to pamper our loved ones for Christmas, it does not mean that we need to overspend. Cheap flowers and gifts are always an option. Our cheap gifts are excellent for saving money without letting the recipient know how much you saved.
Cheap Christmas flowers
When you are searching for the best Christmas gifts at the most affordable prices, you can depend on us to provide you with dozens of amazing options. Prestige Flowers offers the finest range of cheap flowers for Christmas. There is nothing quite like fresh flowers during the holidays. Festive bouquets are an excellent way of decorating your entire home and spreading that holiday cheer throughout your home or the home of a loved one. Our Christmas hampers gift selection also makes it easy to shop according to your budget. No matter the flowers or gift you choose, you can always be sure that you will receive the finest quality gifts.
Cheap flowers for everyone
The greatest challenge for many people is finding the perfect gift for Christmas. This is such a special occasion that you need just the right gift for your friends and loved ones. Fortunately, we have a wide selection of gifts to suit everyone's preferences. Our gifts include a wide selection of the most delicious goods including a variety of cheeses, crackers, smoked salmon, sweets and much more. When it comes to sending hampers delivering them directly to the recipient is great for saving time and money. After placing your order, our team can help you by delivering your special gift directly to the lucky recipient.
Quality cheap flowers
Quality is always of utmost importance to our team. By providing our clients with the very best quality goods, we ensure maximum customer satisfaction. When you send a Christmas gift over the festive season, you can rest assured that our delivery service will help you save both time and money. We offer delivery 7 days a week and every bouquet and hamper that we create is made with care and attention to detail. Only the finest gifts and goods will do for our customers. So, just because our bouquets are cheap, this does not affect the quality in any way. All of our flowers and gifts are held to the highest of standards to ensure maximum customer satisfaction.
Cheap flowers delivered
Having a gift delivered directly to the recipient makes gift shopping so much easier. Shopping online means that you will not need to deal with busy shops as the holidays approach and you can have the UK delivery made directly to the recipient. Whether you schedule the delivery or require next day delivery, you can always depend on us to deliver cheap christmas flowers by post on the scheduled day. We have a wide selection of cheap flowers delivery uk as well as affordable hampers. Whether you are looking for gifts with red or white wines, chocolates, cheese or other scrumptious treats, you can be sure that your gift will be impressed by your thoughtfulness. Order flower bouquets before 10pm for next day flowers.
We make sending flowers easy with our easy to navigate site and the option to choose the delivery date. If you are looking for cheap flowers for a special occasion. We have a wide range of online flowers and plant gifts to make the perfect floral bouquet gift for the recipient. All of our cheap flowers come backed by our satisfaction and freshness guarantee.
Cheap Christmas Flowers FAQs
When shopping for fresh flowers on a budget, we are aware that our customers might have some questions. We have compiled this list of frequently asked questions and answers. If you still have any questions, feel free to contact our helpful customer service team.
Can I order cheap Christmas flowers for delivery?
Simply put – yes! Simply take a look around at our amazing range of Christmas flowers online and make the most of our incredible savings. You can shop according to your budget by selecting the appropriate bouquet and the right size. We offer several size options which means that you can easily adjust the amount you spend.
Where can I find cheap silk Christmas flowers for sale?
We supply fresh and silk flowers. If you are looking for the best quality silk flowers at the right price, you'll find the perfect bouquets right here. Just like our fresh bouquets, our silk blooms are also arranged according to the highest standards. So, even when you are shopping for cheap arrangements, you will still enjoy the finest quality.
Where to buy cheap Christmas flowers?
We stock flowers to suit every budget. If you are looking for cheap Christmas flowers and gifts, we have a wide selection that will suit everyone's tastes and budgets. Browse through our collection of festive bouquets and soon you will find a gift that suits your needs and budget.
Where can I order cheap flowers for her?
If you are looking for a beautiful gift for her that will not break the bank, we have just the thing for you! All of our arrangements, no matter the price, are arranged by professional and passionate florists. The lucky recipient will always receive a gorgeous gift and they will never know what a bargain you got when you shopped at Prestige!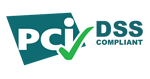 Cookies? We are not the cookie monster, we use cookies to allow us to provide the best experience to our customers, by browsing our site you are agreeing to accept these cookies.
Cheap Christmas Flowers
▼
---
---