---

Secure Shopping

Christmas Gifts Prestige Flowers
The best Christmas gift is one that comes from the heart. Since shopping for friends, loved ones and business associates can be tricky these days, you can always depend on our luxury hampers to make them smile. We have a wide selection of gift hampers for the festive season. This makes it easy to shop according to your budget and the preferences of the recipient.
Christmas gifts for your loved ones
Our gift sets are perfect for everyone. So, if you are looking for the ideal gift for your spouse, partner, parents, children or close friends, you will find a wide selection right here. Our festive gifts include a variety of products and cater to all tastes as well as special needs such as various dietary concerns. Combo gifts with flowers, chocolates, wine and various other luxurious gift items are perfect for spoiling those you love.
Corporate Christmas gifts
Christmas is not only great for showing friends and loved ones how much you care. It is also important to let your employees and loyal clients that you appreciate them. Our holiday gift baskets make excellent festive gifts for corporate recipients. So, if you want to impress your customers and show your staff that you value their hard work, take a look at our fantastic range of holiday hamper gifts.
Christmas gifts on a budget
We understand that everyone has their own financial concerns which is why we cater to all budgets. Each gift box and hamper contains the finest quality goods and they are available in various sizes so that you can shop according to your budget. We have a wide selection of wine, beer, food and drink hampers, cheese, sweets and chocolate hampers from which you can choose. We offer various delivery options including standard delivery. We include gift cards with each of our hampers so make sure that you take the time to compose a special, personal message to personalise the gift.
Online Christmas gift shopping
Shopping for Christmas hampers online makes it easy to save time and money. Not to mention skipping the stress of dealing with busy shops. Browse our Christmas gifts and, when you find the perfect gift, all you need to do is complete your order and we will do the rest. You will receive a confirmation email regarding your order and you can choose from various delivery options. Check our terms and conditions if you have any other questions regarding the ordering and delivery process.
Christmas Gift delivery
Our next day delivery service is available 7 days a week apart from bank holidays. Please note, if delivery cannot be made on the date requested, it will be made on the following working day. Ask our team regarding parcel collection or other delivery options available from our courier service. When completing the delivery address, kindly include all of the relevant information. Delivery to businesses should include the business name, full address and phone number to ensure a successful delivery. In order to have Christmas gifts delivered in time for Christmas we advise you order in advance in order to avoid disappointment. The latest date for delivery will be Christmas eve, any orders after 23rd of December will go out for delivering after Christmas.
Christmas gifts FAQs
Shopping for the perfect Christmas presents does not need to give you grey hairs. Here are some of the most common questions and answers to help make your shopping experience that much easier. If you have more questions, feel free to get in touch with our team.
What do I get someone for Christmas?
This is a common question no matter how well you know the recipient. Of course, the gift you choose will depend on your relationship and how well you know them. In other words, if you know that they have a sweet tooth, then sweet hampers or chocolate gift baskets are all great ideas. We also have various food gifts For quick Christmas shopping, check out our range of Christmas-themed gifts. You will find a wide selection that caters to different preferences and budgets.
Where can I find Christmas presents?
We have an impressive selection of Christmas gift hampers and baskets that include a variety of goodies to satisfy sweet and savoury food cravings. Shopping online makes life easy and our festive gifts are easy to find in one place.
What to give a man that has everything?
Shopping for men is difficult all on its own. It's even more difficult when he is the kind of man who already has it all. Therefore, the best approach is to consider his preferences. If he loves beer, a beer hamper would be perfect. A whisky hamper is ideal for a whisky drinker while food hampers that include a bit of everything are great for men who have it all.
What to get the person who wants nothing?
When somebody says that they don't want anything for Christmas, they are most likely just trying to be polite. Or they might not feel like they need anything in particular at this time. Which is why Christmas hampers and gift baskets are great. Instead of trying to figure out what they need or want, you can simply make them smile by sending a gift that has a little bit of everything.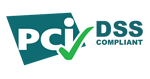 Cookies? We are not the cookie monster, we use cookies to allow us to provide the best experience to our customers, by browsing our site you are agreeing to accept these cookies.