---

Secure Shopping

Christmas Plant Delivery
When it comes to Christmas, we all want to send the perfect gifts to send our friends and loved ones. For the most part, many of us have friends who already have everything they could possibly want or need. This makes buying gifts for Christmas even more difficult. The good news is that we have fresh flowers and Christmas themed plants that make excellent floral gifts for this special occasion. When you need a gift that is festive, seasonal and memorable, look no further than our holiday flower bouquets and Christmas plants. Whether you prefer the red and green colours, red roses or a poinsettia plant, you can rely on us to have the plant or flowers delivered directly to the lucky recipient.
Christmas plants to suit all recipients
As you prepare for the festive season, you most likely have a growing list of intended recipients. Once you have your list, it's time to get shopping! To make life easier, we have a special section dedicated to Christmas flowers and plants. With everything all in one place, it is that much easier to find the perfect beautiful flower arrangement for each of your loved ones. When you send flowers or plants for Christmas, remember to provide us with a special message before you finalise your order. We will make sure that your message is included when the delivery is made. Remember, when sending flowers or plants for Christmas, you can also spruce your gift up even more by including an optional extra such as chocolates or even a bottle of wine. Take a look at our extra gifts and pick as many as you would like to add to your order!
Convenient Christmas plant delivery
Our florists in Leeds and our worldwide network of flower experts are passionate about making people smile by creating the most beautiful bouquets for every occasion. Just like our Christmas flowers, our Christmas plants are also selected based on quality and carefully inspected before they are sent out for delivery. Whether you choose a fabulous Christmas bouquet, plant or one of our other amazing Christmas gift combos, you can always depend on our professional florists and delivery team. We offer plant and flower delivery 7 days a week. We also offer next day flower delivery in the event that you need a gift delivered in a hurry. For those on a tight budget, we recommend that you look out for deals such as free UK delivery. A free delivery will help keep your overall costs to a minimum.
Order Christmas plants online
Like festive flowers, our collection of Christmas plants and gifts are really easy to order online. Whether you are partial to roses, lilies, orchids or you want something really traditional like poinsettias, we have something for everyone. Our plant gifts will definitely brighten anyone's Christmas Eve and let them know that you are thinking of them this holiday season.
Quality Christmas plants
One of the greatest concerns when it comes to ordering flowers and plants is quality and freshness. We are proud to back our products with our freshness guarantee. So, when you order one of our beautiful bouquets or stunning plants, you can always rest assured that you will receive the freshest, healthiest and most gorgeous plants every time.
Christmas Plant Delivery FAQs
We understand that ordering a Christmas plant for delivery might be a bit of a foreign concept for some. That's why we came up with this list of common questions and answers just for you. If you still have questions, let our team know and we will be more than happy to assist.
What are the Christmas plants called?
The poinsettia is the most popular of all Christmas plants. While some might believe that these plants have red flowers, it is actually the leaves that turn red. The plant also produces white leaves but the red variety is more popular over the holidays.
How do you look after a poinsettia plant?
Poinsettias are really easy to care for. They will need a good amount of sunlight so make sure that they are displayed in a well-lit room. Secondly, you should allow the soil to dry out quite a bit before you water again. If you have a drip tray and the tray fills with water, empty it out. You don't want to have the roots soaking in wet soil for too long. They can rot and the plant can perish. These plants prefer warmer climates but they also enjoy higher levels of humidity. So, you can mist them every now and then to simulate a humid environment.
What do I do with my poinsettia after Christmas?
Make sure that you place your poinsettia in a suitable spot after the festive season. It will still need light, water and moisture. As the plant grows, you will eventually need to repot. Each month brings about its own schedule and guidelines regarding care. Make sure you ask your florist and do some research before investing in this beautiful plant.
What are the best Christmas plants for delivery?
When searching for the most beautiful Christmas plants for delivery UK, you can find all of the best options in our Christmas flowers section. Here you will find fresh blooms, stunning plants and even combo gifts if you prefer. The best plant to send is the one that you know the recipient will love. Remember, while poinsettias are popular, it does not make them the only option. If you know that your friend or loved one enjoy cacti and succulents more, then these types of plants will make better gifts.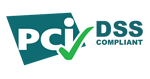 Cookies? We are not the cookie monster, we use cookies to allow us to provide the best experience to our customers, by browsing our site you are agreeing to accept these cookies.
Christmas Plant Delivery
▼
---
---