---

Secure Shopping

Flowers by Post - Prestige Flowers
There is no better way to put a smile on somebody's face than by surprising them with beautiful fresh flowers delivered to their door. At Prestige Flowers, we make it possible to send flowers by post quickly and easily with our next day flower delivery service all year round and not just for special occasions. Select your favourite blooms from this wonderful range and have them delivered all from the comfort of your own home. Our courier flowers are delivered the very next day.
We make sending beautiful flowers easy, simply go on to our website and choose the flower gift you like. When ordering the flowers you will get options to complete your gift by adding a message card and free chocolates. All of our flowers online come backed by our satisfaction and freshness guarantee. You can send beautiful flower bouquets 7 days a week thanks to our extensive courier networks to ensure we don't miss a day.
Majority of our flower arrangements are sent by Royal Mail 24 hour tracked. Our flowers are carefully packed and watered prior to packing and postal delivery to ensure the flowers are fresh in transit.
Our flowers by post service is available on all orders before 10pm for next day delivery. That means if you order flowers at 9.59pm your flowers will get to the recipient next day. So if you have forgotten a birthday or anniversary gift then we have you covered. We offer flowers by post throughout mainlands UK with ireland and parts of scotland being 2 day delivery.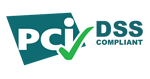 Cookies? We are not the cookie monster, we use cookies to allow us to provide the best experience to our customers, by browsing our site you are agreeing to accept these cookies.