---

Secure Shopping

Flowers Subscriptions
How it works
---
Choose a collection, then we will deliver a different bouquet each month to yourself or a loved one for the duration you select.
Save 30% on
retail prices
Free vase with first delivery
Free chocs with each delivery
No delivery charges
Unique bouquet
each month
Our collections
---
Choose from seasonal bouquets, classics and luxury.
Keep your home or workspace bright and welcoming with regular fresh flower deliveries. Our flower subscriptions make it easier than ever to spruce up any space with the finest blooms nature has to offer. Simply take your pick from the various collections and enjoy savings along with amazing convenience! Seasonal flowers subscriptions are an excellent choice for keeping up with nature's colours and textures. Classic flowers subscriptions ensure that you will always have a beautiful bouquet to enjoy while Haute Florist subscriptions add even more luxury and elegance to every flower delivery.
Choose from 3, 6, and 12-month plans based on your personal needs and enjoy a free vase with your first flower subscription delivery. In addition, you will also save 30% on retail prices and enjoy delicious free chocolates with every flower delivery! We also offer free flower delivery and you will enjoy the wonderful surprise of a different fresh flower arrangement each month! Remember, these flower subscriptions are perfect for homes as well as professional environments. Just as you want to make your house feel like home, so too do you want to make your clients feel welcome when they enter your workplace. Fresh flowers have an amazingly positive effect on the mind and can completely transform any room thanks to their beauty and colour. This is particularly beneficial if you are in the business of sales or customer service where your professional relationships need to be nurtured much like fresh blooms.
Once you have selected your package, you need only make a one-time payment. It's that simple! You are also able to pause, cancel, or re-direct your subscription at any time. Kindly refer to our subscription terms for further details or contact our helpful team of experts for more assistance.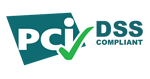 Cookies? We are not the cookie monster, we use cookies to allow us to provide the best experience to our customers, by browsing our site you are agreeing to accept these cookies.