---

Secure Shopping

LETTERBOX JUST BECAUSE FLOWERS
There are times in life when only flowers will do. A versatile and touching gift, there's no better way to express; love, gratitude, sympathy or kindness, than through flowers and plants.
Whether it's a wedding, a special occasion, a birthday, a funeral, or just a gesture to let someone know you're thinking of them, Prestige Flowers deliver anywhere in the UK. Making this even easier, Prestige Flowers now offers letterbox flower delivery UK. This popular service is ideal for sending flowers to someone special.
What are Letterbox Flowers?
Letterbox flowers allow you to order a beautiful flower bouquet for next day delivery. Uniquely, flowers are arranged and hand-tied in a custom-made protective box. This allows flowers to be quickly and easily delivered by post. This means that your floral gift will arrive on the designated date, whether the recipient is in or not. No more leaving deliveries with neighbours.
How Letterbox Flowers work
We have 11 different fresh flower bouquets to choose from in letterbox flowers UK selection. Once chosen or florists will choose fresh flowers and arrange your bouquet in our flat protective packaging. We use trusted high-quality suppliers, ensuring flowers are picked at bud stage for longevity, as part of our freshness guarantee. Along with your personalised note, we include flower food and care instructions – to ensure they last for 7-12 days. If ordered by 10pm, we promise a next day flower delivery.
Why do we send flowers?
The act of giving flowers can be traced by to the Mid-Ages around 1700. It is understood that this was adopted by the Victorians, during a time when expressing feelings verbally was not considered good practice.
Gestures such as a floral gift became popularised at this time and have since grown into a much-loved tradition.
When should you send flowers?
Flowers are a universal gift, suitable for just about any occasion. Whether you have a last minute gift to get, or a well-considered present, sending flowers will always brighten someone's day.
There is no wrong or right time to send flowers, since it's a gift that people will appreciate at any time, for any occasion. There are, however, some flowers that are more suitable for certain occasions than others. In this article, we'll go through this in more detail.
Sending Flowers to an Office
For birthdays, as thank you gifts, and for Valentine's Day – these are some of the main reasons why people order flower bouquets to an office. Some people prefer not to have couriers delivering flowers to their workplace, because of the attention it attracts. This is why many people are turning to letterbox flowers UK. You're able to choose the date your floral gift arrives, and since it will be delivered in a discreet package, the recipient is able to enjoy it with greater privacy.
Sending Flowers to a Friend
From birthdays to apology gifts, sending flowers to friends is a very popular choice. The alstroemeria is a flower that is said to represent friendship, as well as symbolise prosperity. Our Pretty Pastel bouquet is the perfect choice for sending a floral gift to friends. The collection of pink flowers works well as a gift to a friend, but you can choose any colour you desire. The luxury bouquet includes; Thlaspi, Pink Veronica, Pink Carnations and most important of all - Blush Alstroemeria.
Sending Apology Flowers
It's never easy to say sorry. But sending flowers can take the sting out of a situation, and go some way in showing your regret. Because flowers are uplifting, it's a lovely gesture in a situation where you need to issue a heartfelt apology. To strike the right tone, keep apology flowers simple and elegant, avoiding bright celebratory colours. The White Elegance bouquet is the perfect example. This is also one of our most popular flowers through post UK.
Note Writing Tips
Knowing what to write on a note card to accompany your floral gift can be tricky. It's best to keep messages brief and to the point. For sympathy messages, include words such as 'you are in our thoughts' or 'our family extends its deepest sympathy'. If you're sending flowers to a friend for a birthday, then keep it upbeat. For romantic gestures, stick to words that are touching, avoiding the typical 'Roses are red' rhymes, unless you intend it to be humorous.
Sending Anonymous Flowers
Letterbox flowers UK can be sent anonymously. All you need is the recipients address. Although you have the option to include a note card, you do not have to include a message. Many people choose to send anonymous flowers for occasions such as Valentine's Day. It is down to an individual as to whether they choose to remain anonymous or not.
Sending Sympathy Flowers
Sending sympathy flowers is very popular. Since this tends to be a sombre occasion, it's best to opt for light shades of cream and white in your floral gift, to set the right tone. For this reason, lilies are exceptionally popular, along with Iris and orchid flowers. You may wish to order flowers for a funeral. It's best to speak to the organiser to understand and respect their wishes before doing so.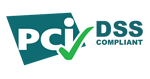 Cookies? We are not the cookie monster, we use cookies to allow us to provide the best experience to our customers, by browsing our site you are agreeing to accept these cookies.
Letterbox Just Because Flowers
▼
---
---