---

Secure Shopping

Mothers Day Bouquets
Next Day Flower Delivery
If you are still wondering where to find the best flower gifts for Mothering Sunday, you need wonder no more! Not only do we make ordering flowers easy, but we also have a fantastic selection of bouquets that she will love! From pink roses to lilies, carnations and everything in between, you will find the perfect gift for her right here.
What's the best Mother's Day bouquet?
The best Mother's Day gifts and flowers will depend on her. When you plan on having mothers day bouquets delivery directly to her door, you want to be sure that she will love them as soon as they arrive. While gifts like anniversary flowers are usually romantic in nature, Mother's Day flowers are more a token of love and appreciation. This is why it is so important to choose flowers that you know she will love. If she has a favourite type of flower or a favourite colour, you can use these preferences to select the ideal bouquet. When you send bouquets by post to uk, you should always take the time to include a special message so that it can be delivered along with the bouquet. This is the personal touch that will matter most of all.
Flowers for everyone this Mother's Day
Our range of flowers for Mother's Day includes something for everyone. When shopping for flowers online, you will notice that each of our Mother's Day flowers has a complete description to match the high-quality product image. This is to ensure that you know exactly what to expect. We have flowers in various colours as well as bouquets in a number of sizes. This makes it easy to choose a floral gift she will love while keeping your budget in mind too.
Send flowers directly to mum
The best part of shopping for flowers online is the fact that we offer a next day bouquet delivery services. These include Royal Mail and other next day delivery options, to name a few. Whether it is mother's day bouquet delivery in london or Mother's Day bouquet delivery UK make the flower delivery directly to mum or you can receive them and present them to her in person if you prefer. Either way, we always make sure that each bouquet is sent to the specified address. If you have any concerns, you can always contact our team to keep track of your order and to determine when the flowers arrived.
Spoil her with a quality gift
Mum always looked out for your best interests and she always chose the best when it came to the things you needed. Now is your chance to give her the very best and most beautiful flower arrangement as a token of your love and gratitude. Whenever sending flowers, the main concern is the quality of the blooms. Our hand tied bouquets are backed by our freshness guarantee for your peace of mind. In many cases, flowers may arrive in bud form so that the vase life of the bouquet is extended by several days. To keep the flowers fresher for longer, we also recommend following the appropriate fresh cut flower care guidelines. You can also look at flower and plants, we have a range of mothers day plants that garden enthusiasts would love.
Mother's Day bouquet FAQs
While the information above answers most of the questions shoppers have about Mother's Day bouquets, we understand that you may still have some questions. Here are the most frequently asked questions and answers. You are also welcome to contact our customer service team if you have any other queries.
When should I order Mothers Day flowers to be delivered?
Mother's Day is one of the busiest days for any florist and gift shop. This is why it is so important to place your order early. While we do offer next day delivery, we cannot guarantee that our courier service will not already be fully booked. It's also possible for some stocks to run out closer to the day. Which is why ordering at least a week or two before the time is ideal.
Can I request Mothers Day flowers for delivery on Sunday?
Mothering Sunday always falls on a Sunday. While you might like to have the blooms delivered on the day, it might be better to opt for an alternative date. The reason for this is because there is no way of guaranteeing a time of delivery. There are a number of factors that can influence delivery times, such as traffic. If you receive the bouquet the day before, you can surprise mum first thing on Mothering Sunday morning!
Can I send Mothers Day flowers with chocolates?
Of course you can! We have a number of optional extras that you can include with your Mother's Day flower order. We also have a superb range of combo gifts that include flowers, chocolates, balloons and various other great gifts! When shopping, it's also worth looking for offers that include free chocolates. This is a great way of getting what you want while saving money! Any extra items you add to the flower order will be delivered along with the bouquet as well as a message card with your personal words for her.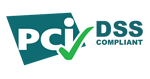 Cookies? We are not the cookie monster, we use cookies to allow us to provide the best experience to our customers, by browsing our site you are agreeing to accept these cookies.