---

Secure Shopping

Scotland Flower Delivery - Prestige Flowers
When you want to make a moment memorable, you need fresh flowers. When celebrating special occasions, you want the person on the receiving end to feel loved and pampered. Our gorgeous flower arrangements are just what you need to do just that. When you need a flower delivery Scotland, we've got just what you need. Once you have found the perfect bouquet, all you need to do is place the order and we will take care of the rest.
Beautiful blooms for all
When you want to send flowers by post Scotland recipients will love, you have come to the right place. We understand that each of our shoppers has their own specific needs as well as different preferences. This is why our wide range includes a variety of blooms, colours and bouquets at different prices. We cater to the preferences of the recipient as well as your budget.
When you search for flowers online Scotland, you will notice how our professionally designed arrangements take floral gifts to a whole new level. Each bouquet is designed for various occasions and will help you communicate your deepest sentiments to the recipient. When they receive your flower gift, they will undoubtedly feel joy, love and happiness. Send flowers to a friend, loved one or even your spouse if you are away from home. With just a few clicks, your beautiful bouquet will be on its way to their door before you know it.
Flowers for every occasion
Our expert team of florists has designed a wide selection of amazing floral designs. When you need to send flowers Scotland residents will love, you need look no more. Our bouquets are designed to suit various occasions from birthdays and anniversaries to thank you, congratulations and even just because.
Shopping for flowers Scotland is easy thanks to our easy-to-navigate website. If you are shopping for a specific occasion, you can simply select this occasion from our menu and you will see all of the best bouquets for this occasion. No matter your choice, you can always be sure that your bouquet will send just the right message to the recipient.
Scotland Flower Delivery
Our florists are not only experienced and professionally trained, but they are also passionate about floral beauty and natural perfection. This is why we are able to produce the very best flower arrangements every time. When you want to deliver flowers to Scotland, you can always depend on our team.
If you live in another town, city or country, you will love our convenient flower delivery service. Send flowers to Scotland from overseas with just a few clicks. Ordering flowers online for a recipient in Scotland is easier than ever thanks to our professional florist services. We offer fresh flower delivery 7 days a week and we make it easy for you to schedule your flower delivery in advance so that you don't forget any special occasions.
Freshness Guaranteed
Quality is one of the top concerns when it comes to ordering products like fresh flowers. Our florists are dedicated to providing all of our customers with the very best quality. Our freshness guarantee ensures that you get the best every time. With our freshness guarantee, you can be sure that you will always send flower gifts that will impress the recipient. Our florists take the time to inspect each flower before adding it to the bouquet. We make sure that they are in no way of inferior quality and they are not damaged in any way. Every stem is arranged carefully and with precision to create the perfect final result. Your flower gift will surely make your friend or loved one smile from the moment it is delivered.
Helpful customer support
We make it easier than ever to shop for beautiful flowers for every occasion. While our website is easy to use, we do understand that you might need help or further information. Our team is always happy to help by answering any questions you may have.
A personal message
All of our flower deliveries to Scotland come with a message card included. Before you finalise your flower order, take a moment to include a personal message for the recipient. We also offer optional extras if you want to impress the recipient even more. It's all about making your flower gift that much more personal.
Enjoy the convenience of Scotland flower deliveries without having to leave the comfort of your home. No matter the occasion or the recipient, you can be sure that our quality blooms will be an impressive and appreciated gift. Our bouquets are available in various sizes which means that you can opt for the size that best suits your budget. When you save money by shopping for flowers online, remember that you never need to sacrifice in terms of beauty and quality. Our team always puts customer satisfaction first.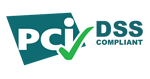 Cookies? We are not the cookie monster, we use cookies to allow us to provide the best experience to our customers, by browsing our site you are agreeing to accept these cookies.
Scotland Flower Delivery
▼
---
---