---

Secure Shopping

Xmas Flowers
The festive season gives us all the opportunity to show those we love just how much we care. When you are looking for the very best gift, you can always depend on Christmas flowers to send the most sincere message. Your beautiful bouquet will share that holiday cheer.
Christmas Flowers for your family
If you are looking for Christmas flower bouquets for your wife, husband, mother, father or another family member, you will find what you need right here. Prestige Flowers offers floral gifts with just a few clicks. You can send the finest fresh flowers directly to the recipient this holiday Season. When you order online, you will enjoy the benefit of the best flower arrangements along with the convenience of avoiding long queues, busy shops and frantic shoppers.
Christmas Arrangements for Friends
The holidays are not only for family, but friends too. On this special occasion, it's time to make the most of the fantastic flower offers out there and have flowers delivered to everyone you hold dear. Every year we depend on our friends for help as well as emotional support. They are there with us through thick and thin, which is why it is so important to send a thoughtful gift for Christmas.
Celebrate with your customers
If you own or run a business, you will know just how important it is to keep your customers happy. Throughout the year, it is important to keep them happy by offering great products or services as well as customer support that they can rely on. You can take it a step further by sending festive gifts for the holidays or even Christmas plants. By including customers on your gift list, you are letting them know that they are extremely important to you and very much valued. This will bode well for business in the upcoming year.
Christmas flower arrangements for yourself
The homes of your friends and loved ones are not the only ones that can benefit from fresh flowers over the holidays. You can treat yourself to a beautiful Christmas flower arrangement for your lunch or dinner table. You can even order a festive wreath to decorate your door or a wall in your home.
When selecting the delivery date, you should keep in mind that next day delivery is best suited if you are ordering just before Christmas. If you place your order in advance, you should schedule your bouquet to be delivered a day or two before Christmas. This way, you can be sure that the flowers will be fresh on Christmas and they can easily last until the New Year.
Xmas Flower Delivery
When sending flowers for Christmas, it's easy to understand that you want to send the most beautiful flowers. We offer delivery 7 days a week for your convenience. We also back each of our arrangements with our freshness guarantee. Every floral bouquet is carefully arranged to ensure that it is absolutely perfect before it is sent out for delivery. Each flower is inspected before it is added to the bouquet. Only the very best blooms are used in our arrangements and every bouquet is held to the highest of standards.
Since quality is so important to us, it is important to remember that we often deliver our flowers in bud form. This is to extend their life and ensure that all of our customers enjoy even greater value for money. By following our suggested flower care steps, you will enjoy your blooms for even longer. Of course, if you are looking for a Christmas gift that will last even longer, you could always opt for silk flowers or plants.
Last, but not least, don't forget to include a personal message with your flower delivery. We include a card with every bouquet and leave it up to you to write a festive greeting.
Christmas Flowers FAQs
Flower shopping for Christmas is easy thanks to our wide variety of bouquets and easy-to-use website. We understand that some questions may still arise which is why we compiled this list of frequently asked questions and answers.
What type of Christmas flowers to send?
The most popular Christmas flowers are those that include red, green and even white. Some bouquets include red, green and gold. By sticking to festive colours, you do not need to worry much about the types of flowers you send.
How to choose Christmas flowers to send UK?
The two main factors that you will need to consider include your budget and the preferences of the recipient. If you know that they are partial to a particular type of flower, you could shop accordingly.
When to order Christmas flowers by post?
Ordering early is a good idea if you want to make sure that you can take your pick. Stocks are not unlimited and some bouquets might run out along with delivery times. So, to avoid missing out on the best bouquet and the perfect delivery day, you should place your flower order as early as possible.
What are the best Christmas flowers for graves?
For the most part, if you want to honour a loved one who has passed away, a wreath is the most fitting. You can, however, display a festive bouquet in a vase beside the grave if you prefer. The flowers you choose should suit your budget and your vase should be one that you no longer need. This is just in case it gets damaged in any way.
Which are the best Christmas flowers for weddings?
If you are planning on getting married on or near Christmas, you might like to include the festive theme when decorating. Consider your budget, the number of flower arrangements you will need and the size of each bouquet. Larger displays require larger blooms. Hydrangeas are known for filling up space nicely. Smaller arrangements look fabulous with luxurious red roses, carnations, lilies and so on.
Should I order Christmas flowers with next day delivery?
The cut off time for ordering next day flowers is 10pm Monday 23rd of December, so the Christmas flower d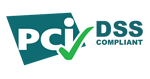 Cookies? We are not the cookie monster, we use cookies to allow us to provide the best experience to our customers, by browsing our site you are agreeing to accept these cookies.