---

Secure Shopping

LETTERBOX BIRTHDAY FLOWERS
When it comes to showing someone special that you care, fresh flowers are a timeless and much-loved gift, especially for birthdays. If you're not able to meet your friend in person and want to gift them a fresh bouquet, the best way to do this is by ordering birthday flowers through the letterbox.
This means that whether the recipient is home or not, the flowers will be delivered and waiting for them.
What are Letterbox Flowers?
Prestige Flowers is one of the leading companies to offer birthday flowers through post UK. Our popular and convenient letterbox birthday flower delivery range comes with 11 different bouquets to choose from. Beautifully presented in a custom-made letterbox friendly box, we choose fresh flowers delivered in a hand-tied bouquet, as part of our freshness guarantee.
Pick your date, add a note, and our expert florists will do the rest!
How do Letterbox Flowers work?
Once you've ordered your floral birthday gift, our florists will hand-select your bouquet, laying it out beautifully in special protective lining, before placing it inside our custom-made boxes. We include flower food and care instructions, along with your personalised note, all encased in a decorative box. These have been customised to fit through the letterbox.
Orders made before 10pm the night before will enjoy next day flower delivery, making it a popular option for last-minute birthday gifts!
How long will my Letterbox Flowers last?
We work with only the best suppliers to ensure the freshest flowers are chosen. Our beautiful bouquets are picked at bud stage, to ensure longevity. We also include flower food to extend the life of your fresh flowers. With love and care, your letterbox flowers should last between 7 and 12 days.
Choosing the right Birthday Flowers
When it comes to choosing the right flowers for a birthday gift, there's plenty of choice. Our collection includes bright bouquets, classic arrangements and uplifting bunches. It's always best to choose a bouquet that you think your friend will enjoy.
However, if you're stuck for inspiration, Alstroemeria's are recognised as the flower for friendship, and feature in our Pretty Pastels collection.
Carnations are another flower, popular with gift-giving for birthdays, these as well as Alstroemeria's feature in our Bright Meadow bouquet – perfect for bringing a smile to someone's face!
Birthday Flowers by Month
Did you know that there's birthday flowers by month? If you're stuck for birthday gift inspiration, why not use this as a theme, each has its own touching meaning too:
January - carnations (love and hope),
February - violet or primrose (modesty and virtue)
March - Daffodil or jonquil (new beginnings)
April - Daisy or sweet pea (innocence and also pleasure)
May – Lily of the Valley (purity and the return of happiness)
June – Honeysuckle or rose (love and affection)
July – Larkspur (love and joy)
August - Gladiolus or poppy (strength, honesty and peace)
September – Aster (love, elegance, rebirth)
October – Cosmos or Marigold (balance and warmth)
November – Chrysanthemum (optimism)
December – Holly and Narcissus (peace and goodwill)
Can you send Roses for Birthdays?
Red roses are often associated with romance and love. They also make a great birthday gift to someone you care deeply about, and are popular to send for special occasions.
Roses are a classic flower, always making a touching gift. Multi-coloured roses make a beautiful centrepiece, our Sunset Roses are one of the favourite letterbox flowers for birthdays.
For something less striking, but equally as impactful, opt for pale shades. White roses represent purity and innocence, while pink roses represent femininity and gratitude. Roses in general convey luxury and elegance for a special day.
Gender Specific Birthday Flowers
Flowers are a universal gift, enjoyed by men and women alike. In these modern times, any flower can be given to a male or female recipient in any colour you desire. There are no rules about what you should choose, as beautiful fresh flowers are universally enjoyed.
If you're looking for a go-to floral birthday gift for sending flowers by post, then our Wild Flowers are wonderful. The arrangement includes a wide selection, with something for everyone, including; Memory Lane Roses, Blue Veronica, Orion Blue Eryngium, Blue Statice, Eustoma, Tanacetum and Green Bell.
Birthday Flowers for your Girlfriend or Wife
When it comes to your loved one, beautiful bouquets always make a great present. Sending flowers by post is a thoughtful and exciting present to receive. Red Roses are traditionally the bouquet most associated with love and romance.
However, there are some lesser-known flowers that are also associated with love. These include purple lilacs - ideal if you're in the early throes of love, as they represent blossoming relationships. Also consider sunflowers – a beautiful flower that represents pure love.
For enduring love, opt for flower arrangements with primrose flowers, as these symbolise eternal love. If you're looking for a last-minute gift, then our letterbox birthday flowers uk can be delivered anywhere in the UK the very next day, as long as they are ordered by 10pm the night before (5pm on Saturdays).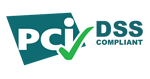 Cookies? We are not the cookie monster, we use cookies to allow us to provide the best experience to our customers, by browsing our site you are agreeing to accept these cookies.
Letterbox Birthday Flowers
▼
---
---