---

Secure Shopping

LETTERBOX FLOWERS UK
The timeless gift of flowers just got better with Prestige Flowers - a leading supplier of letterbox flowers UK. No more worrying about undelivered packages, or whether the recipient will be at home. Our flower bouquets are beautifully hand-packaged and designed to fit through letterboxes, ensuring your gift arrives without delay.
It's the modern-day solution for special occasions, or letting someone know you're thinking of them. Curious to find out more about sending flowers by post? Then read on and find out everything you need to know.
What are letterbox flowers
You may have heard of letterbox flower delivery UK. This is a new and innovative way for sending flowers by post, in a reliable, quick and convenient way.
Simply go online, choose your flower bouquet from our extensive selection, and fill in the details of the recipient. It's that simple!
Our efficient delivery service means that orders made by 10pm are eligible for next day delivery. Ordering flowers has never been easier, with our online flower service available 24 hours a day for bookings. If you're panicking over a last-minute gift idea, we can turn around deliveries in no time at all.
Luxury in a box
There's no greater gift than fresh flowers. As such, our florists work closely with leading suppliers, to ensure that only the freshest flowers are sourced for your special delivery.
Our florists personally hand-pick and beautifully arrange your bouquet, to arrive in pristine condition. We try to choose flowers in bud to ensure their longevity in your home. You can rest assured of their quality with our freshness guarantee.
If you're looking for high-quality luxurious arrangements, we recommend trying our flowers through letterbox UK service.
How do letterbox flowers work?
Our online flower ordering system offers 11 different letterbox flower arrangements, suitable for every type of special occasion. From birthdays to leaving gifts, sympathy flowers to Valentine's Day – we've got it covered.
Once we receive your order, our team of florist's hand-select flowers for your bouquet. Our custom-made boxes are perfectly designed to fit through letterboxes. They also let flowers breathe, whilst protecting them in their sturdy case.
Arriving in pristine condition, flowers are exciting to unwrap, from the boxing to hand-tied ribbon. And we source only the best flowers from premium suppliers as part of our freshness guarantee.
We offer a free delivery service, and can deliver anywhere in the UK, using either Royal Mail, or through a courier service for urgent orders.
How long do letterbox flowers last?
Whether it's a last-minute gift, special occasion, or a gesture to brighten someone's day, you'll want your gift of flowers to last. We understand that flowers by post shouldn't compromise on how long they last, which is why we've sourced only the best protective boxes to keep them stay fresh.
Our custom-made boxes are securely protected inside and out, to ensure flowers are cared for in transit. We also include flower food and instructions to help maximise their lifespan, and your enjoyment of them.
Sourcing high-quality luxury beautiful flowers, our bouquets typically last anywhere from a week to 12 days. It's one of the reasons that many customers are turning to flowers through the letterbox UK.
Our most popular service
Prestige Flowers have been delivering beautiful flower arrangements by courier and post for a number of years. As experts in letterbox flowers UK, we deliver thousands of flower bouquets to happy customers every day. We have a dedicated customer service team to ensure we maintain our high-standard.
Sending flowers by post has captured the imagination of customers everywhere, to become our most popular service. With busy schedules and a growing demand for instant delivery services, letterbox flowers ensure your delivery arrives on time, every time.
Even if the recipient is not at home, our trusted delivery service means that your letterbox flowers are waiting when you walk through the door. No more leaving bouquets with neighbours, signature requirements, or turning couriers away. It's one of the reasons why people turn to sending flowers by post time and again.
How big is your letterbox flower selection?
We have 11 different fresh flower arrangements in our letterbox service to choose from. These range from bright and vibrant bouquets, to classic white collections – there's something for every special occasion and customer. Better still, we offer free delivery as part of our affordable service.
For a romantic gesture, our Charming Roses'Charming Roses' selection is a favourite, with a mix of white and blue lisianthus, roses and green bells.
Brighten someone's day with our 'Bright Meadow' option. Delivering a pop of colour, bright oranges, gorgeous yellows and shades of green intermingle to create a head-turning display.
Alternatively, our 'Elegant Avalanche' is the perfect go-to choice, for every type of occasion. With classic white roses, snapdragons, tanacetums, alstroemeria and lisianthus, they're an uplifting choice.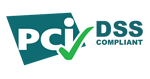 Cookies? We are not the cookie monster, we use cookies to allow us to provide the best experience to our customers, by browsing our site you are agreeing to accept these cookies.